This event has already happened!
This event occurred in September 2022. If you're looking for a upcoming event, try the links below:
Reviews of this event
Be the first to leave your review of this event »
The Freshers Movement Coventry 2022

on Sunday 11th - Monday 12th September 2022

Get ready for the ultimate event of freshers where anything goes! The Freshers Movement is created by students, for students. It's going to be insane, actually quite bonkers. In fact, it'll be downright outrageous. 🤪

We guarantee you the best night of your Freshers week. We tailor our events to each city we go to, and we will match the entertainment of the other events and add even more of our own! For this reason, we've SOLD OUT every year since 2014. 😋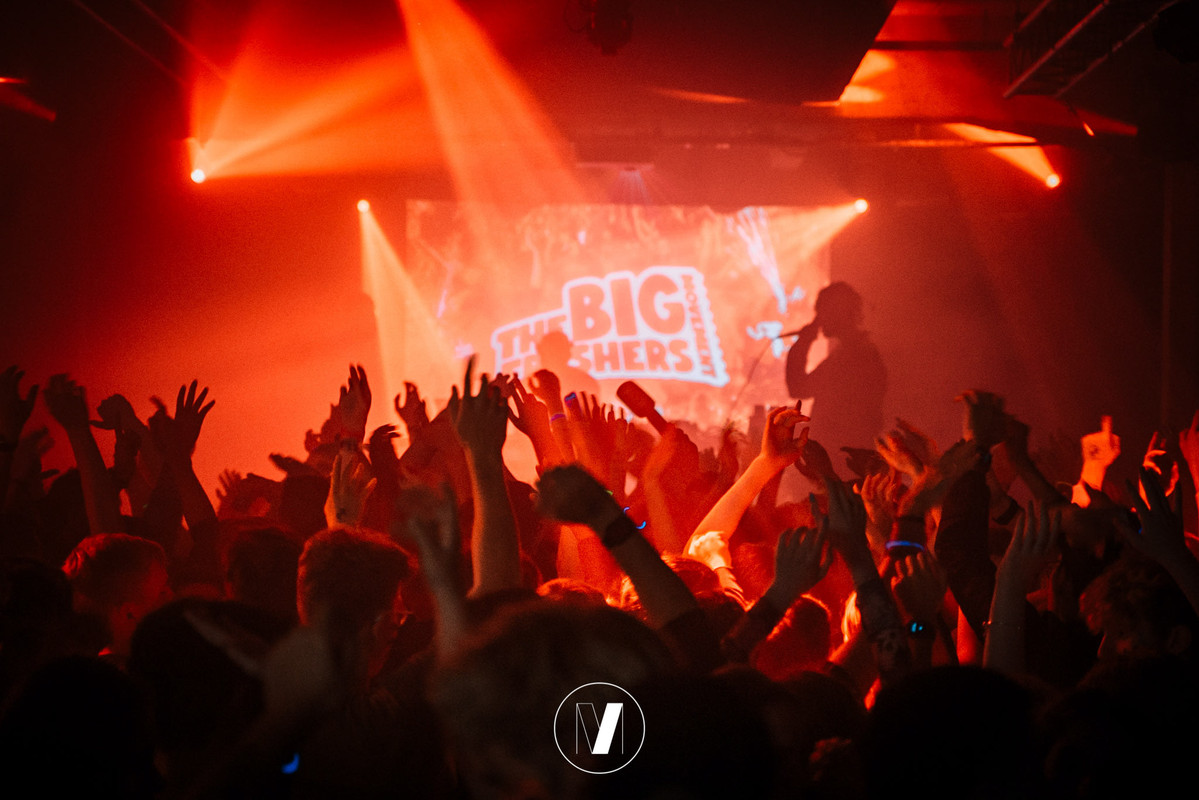 We've all been where you've been right now and we know how daunting it can be! So many events, so many questions! Which ones are the best? What are my flatmates going to? 🤯
We partner with many Unis, accommodations & students themselves throughout the process of Freshers, so we already know for a fact everyone is going to be at The Freshers Movement (including your future flatmates & coursemates)! 🤗
Not only that, but we know how tight money can be as a student! So we'll guarantee that we're the best priced event. All we care about is throwing the sickest parties. That's our only goal. 🏆
We've sold out months in advance before and this year will be bigger than ever! Be sure to book your ticket as early as you can to avoid disappointment. Once they're gone, they're gone! ⚠️
What are you waiting for? Level up, and Join The Movement. ⚡
WHAT TO EXPECT AT THE FRESHERS MOVEMENT:
Ball Pits & Rodeo Bulls 🐂 Fire Breathing Body Burners & Dancers 🔥 Bonkers Stilt-Walkers ♠️ Gargantuan 20ft Confetti & CO2 Cannons 🎉 Giant Outrageous Inflatables 🎈Crazy Dancing Laser Robots 🤖 High Geared Angle-Grinders 💥 Humongous Bouncy Castles 🏰 A Disgusting Amount of FREE UV Glowsticks 🔴 UV Facepaint Stations 🎨 FREE Fresh Popcorn, Candyfloss & Sweets 🍭 FREE T-Shirt Giveaways 🐳 The Best DJs & MCs 🎵 Full Club Decorations 🎊 The Best Drink Deals in Town 🍻
And finally, if you're ever in doubt, remember these words;
"You can resit your exams, but you can't resit the party" – Albert Einstein.
WE'LL SEE YOU THERE.
WE ARE HIRING! JOIN OUR TEAM! 📣
Are you heading to University this year or a returning student? Want to make some money over the summer, make friends in the process and also guarantee yourself tickets + VIP for the sickest events of freshers and all year round (not to mention the free drinks & mates for life made along the way!).
We're looking for super chatty students to join our rep team for The Freshers Movement! Send us a quick email with 'REP' as the subject to hello@thefreshersguide.com if you're interested!
Work can be done on a computer/phone. Takes 5-10mins to sign up. 📲
www.thefreshersguide.com
Coventry Freshers Week 2022 / University Freshers 2022
*Refundable Tickets:
T&Cs Apply: - Be eligible for a refund on your tickets / wristband if you do not secure a place in your first choice university, OR receive a transfer ticket / wristband to The Freshers Guide Events at another university. - Ticket / wristband must be purchased on or before 17th August 2022. - Ticket / wristband holder must provide UCAS evidence of your deferral or university change and a form of photographic ID. - Must email hello@thefreshersguide.com before 31st August for refunds to be processed. Refund requests submitted after this date will not be accepted. - Refunds & transfers are then processed within 14 working days from the time specified evidence is received.
Covid19 Pandemic:
- In the unlikely event of a COVID-19 resurgence coinciding with the date of the event(s) and causing the event(s) to be postponed, tickets will still be valid for the rescheduled date. We continue to follow and operate by all government guidelines. - If for any reason we cannot reschedule our events in your city, you will be entitled to credit to spend at our other nationwide events at your leisure or a refund of the ticket value.
Please note: The event information above has been added by the organiser. Whilst we try to ensure all details are up-to-date we do not make any warranty or representation as to the accuracy or completeness of the information shown.