Event has been cancelled.
Info: Unforseen circumstances .
If you have purchased tickets for this event, please check your email or order history for further information
This event has already happened!
This event occurred in April 2020. If you're looking for a upcoming event, try the links below:
Reviews of this event
Be the first to leave your review of this event »
Gatecrasher Classical Cardiff

on Saturday 11th April 2020

Please note, this event has been cancelled.

Gatecrasher Classical Cardiff St David's Hall



Saturday 11th April 2020 will see the ground-breaking Gatecrasher Classical take over Cardiff's prestigious St David's Hall for this exclusive one-off event.

The debut Gatecrasher Classical events in Sheffield sold out within a matter of hours, were truly spectacular experiences, taking the global brand to new heights & audiences alike and have already joined the list of unforgettable experiences in Gatecrasher's 25-year history.

After receiving phenomenal responses from clubbers, artists & performers, with hundreds of calls for Gatecrasher Classical in other cities, Gatecrasher have vowed to share the magic of their Classical events to a wider audience. in cities with a rich musical heritage and Wales capital city certainly has that! The perfect setting for this exclusive one-off show – Remade, Remixed & Recharged.

Get Yours Now and don't miss out.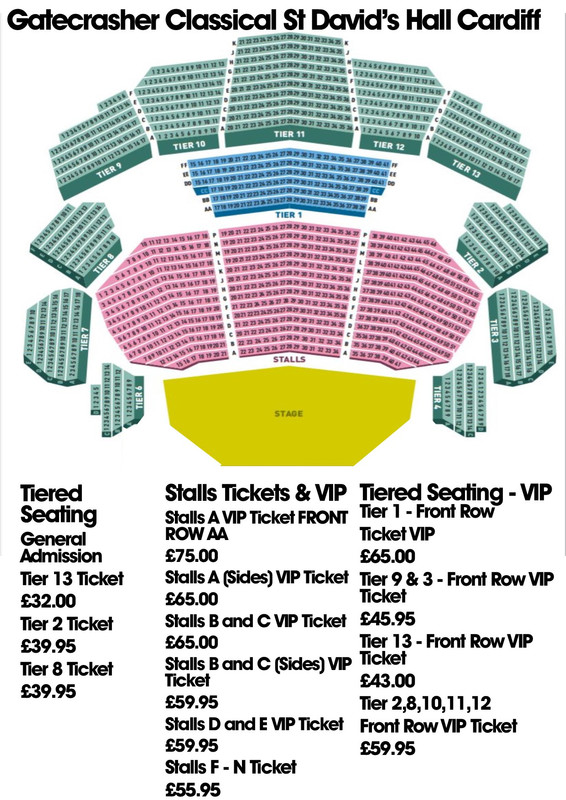 Due to Covid-19, some areas may have local restrictions in place. Travel and group sizes may be restricted depending upon Covid Alert Level.
Please note: The event information above has been added by the organiser. Whilst we try to ensure all details are up-to-date we do not make any warranty or representation as to the accuracy or completeness of the information shown.