WAVE RETURNS for our first outing of 2023 with our BIGGEST event to date with an insane line-up brining one of the most heavyweight names in DNB at the moment, TC!
Not only are we bringing one of the best dnb DJ's to Bradford, we're also inviting multi-genre funk master WBBL down to support!
That along with a THE RETURN of Wetty & Fenzo, GOD Soundsystem's URBANIZER, Just Josh, Aireville and Keighley's own Benny Strafford +more TBA. Plus we have TyTy Package returning to host! You're in for one hell of a night as we return to THE MILL Bradford! 🏭🏭
Our last September show with Father Funk and Mooqee absolutely went OFF so we're back in Bradford's BEST venue due to popular demand! ⚡⚡
Grab your early birds now as this one is looking to sell QUICK! We're buzzing to be back at it again with you all on Good Friday! 🐰🐣

LINEUP:
TC [Don't Play]
DNB/JUNGLE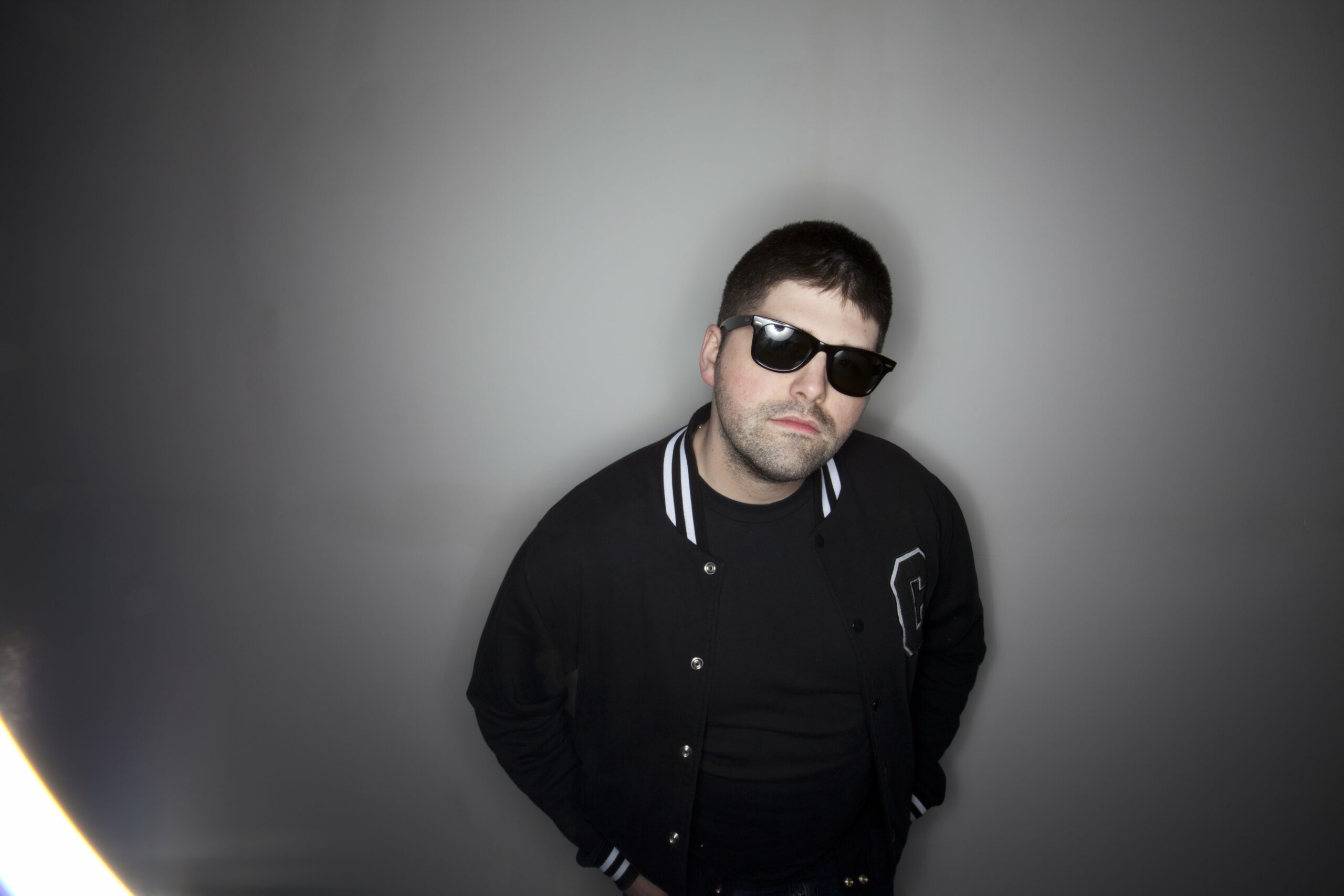 Take every established Drum & Bass convention you think you know and throw them all out of the nearest window. TC does things differently.
The clues have been there from the very beginning; TC burst onto the scene under the watchful eye of D&B godfather Dillinja, quickly establishing his irreverent style with era-defining cuts such as 'Where's My Money?' and 'Rockstar', showcasing him as one of the earliest Drum & Bass artists to sing on their own productions and leading him to supply iconic vocals on Pendulum's game-changing album 'Hold Your Colour'.
Whether as a producer, singer, songwriter or DJ, TC has consistently carved his own unique path. Recognised as a headline act ever since his breakthrough, TC has delivered cult evergreen anthems such as 'Deep' and 'Tap Ho', addictive singalong hooks such as 'Flatline' and 'Everything For A Reason', crossover, genre-melting hybrids like the OWSLA-released 'Get Down Low' EP and collaborations with fellow heavyweights such as Wilkinson, Sub Focus, DJ Fresh or Metrik.
This headline pedigree is evident on his own label, Don't Play, and in his famously turbo-charged DJ sets where he effortlessly spans the dull D&B spectrum and is as inspired by a fired-up underground regional crowd as he is a festival arena of thousands.
A versatile artist, as adept at sculpting a bone-shaking bassline as he is composing a glittering topline; at one moment TC's slaying you with relentless low-end hooks while laying down unabashed vocal harmonies the next.
One of Drum & Bass's most respected, most disruptive protagonists, TC is an agent provocateur who, in everything he does, blurs the lines between musicality and muscle, humour and heaviness, foundation and future. No formalities, no formulas, no frameworks; TC does things differently while remaining at the forefront of electronic music's most dynamic genre.

WBBL [Bombstrikes/Ghetto Funk/Jalapeño/Scour/Sunday Best]
FUNKY BASS/HOUSE/DNB
WBBL's unique blend of wall shaking bass and all things funky has been tried and tested to cause dance floor destruction around the world. A pioneer of glitchy funk madness across all genres, from bassline to drum & bass, hip hop to house, funk to punk, no genre is safe from WBBL's production prowess. WBBL's ability to flip something familiar into something unexpectedly huge is always guaranteed to leave a crowd questioning their mental stability.
A true festival staple, becoming a familiar face at gatherings all over the world including of Glastonbury, Shambhala (CAN), Shambala (UK), Bestival, Boomtown, Secret Garden Party, Shindig and Sunrise to name but a few. With releases on Bombstrikes, Ghetto Funk, Jalapeño, Scour and Sunday Best, and consistently topping charts on bandcamp and beatport, his tunes have gained support from big in the game names such as A Skillz, DJ Yoda, Ed Solo, Feautrecast, Krafty Kuts, JFB, Stickybuds and The Funk Hunters. Your nan also probably appreciates him.

PLUS A SELECTION OF SUPPORTING LOCAL TALENT + WAVE RESIDENTS

WETTY & FENZO [Breaks/Bass/House]
//Wave/Seismic//
DJ FAIRBANK [Funky House/Garage/Breaks]
//Wave//
THE URBANIZER [Jungle]
//GOD Soundsystem//
BENNY STRAFFORD [House/Tech]
//Lazy's Rum Shop//
HARKA [DNB/Jump Up]
//Trax Haven//
+MORE TBA
🎤HOSTED BY TYTY PACKAGE🎤
//WAVE PRESENTS: TC [DON'T PLAY], WBBL +WAVE DJ'S @ THE MILL BRADFORD
//FRIDAY 7TH APRIL 2023
//THE MILL BRADFORD
//10PM-4AM
//SKIDDLE TICKETS £10/£12/£15
//TICKETS AVAILABLE SKIDDLE AND ON DOOR
//FULL LASER LIGHTING SYSTEM WITH PROJECTORS
//HOUSE/GARAGE/BASS/BREAKS/DNB/JUNGLE
//18+ EVENT - ID ON ENTRY

*Please be respectful of others during the event. We aim to create a fun and energetic nightlife environment for Bradford! As usual, door staff and CCTV will be in operation to make sure everyone is safe and having a sick time x