Brighton restaurant offers and deals
We've found 6 fantastic deals and special offers at 3 Brighton restaurants.
These offers are only available when you book your table online, for free, through Skiddle.
We're showing all offers in Brighton - if you'd like to show offers for a different location, please select your location below:
Filter special offers by:
Offers available to book now:
Average Price
European Restaurant

1.3 miles away from Brighton center
Hilton Brighton Metropole, Kings Road, Brighton, BN1 2FU
Modern European cuisine is served up at the Waterhouse Restaurant Brighton. Admire the sea views as you choose tasty options from the ? la carte menu at this vibrant Brighton restaurant.
Average Price
Spanish Restaurant

1.1 miles away from Brighton center
165 North St, Brighton, BN1 1EA
Set back from the iconic Brighton seafront, Bellota is Britain's first independent cava bar serving an array of authentic Spanish tapas. Bellota restaurant fuses tradition
Description | Map | Menu | More details
Special Offers:
20% OFF ALL TAPAS, when you join our Bar Y Tapas loyalty program. When you arrive just complete our registration form Book Now
Average Price
Modern European Restaurant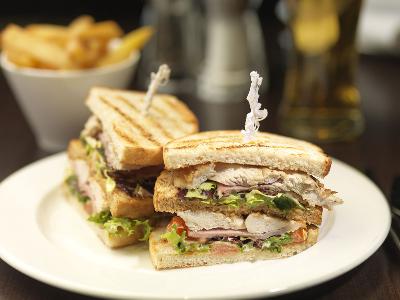 1.3 miles away from Brighton center
9 Grand Junction Road, Brighton, BN1 1PP
Within the glamorous Grosvenor - Brighton casino, guests can head to the in-house restaurant for a much-needed break from the gaming tables, and elegant brasserie cuisine.
Showing restaurants: 1-3 of 3 of 3
Looking for more restaurants? You can also search the general Brighton restaurants guide, which shows all availability.
Nearby places: