Festival season is just around the corner. And, as much as we love getting stuck into messy festivals, sometimes you just want the guarantee of no rain and to have the sun beating down on you without a care in the world as you jam to incredible electronic artists and DJs.
If you feel the same, you're in the right place. Croatia has the best weather for partying into the early hours of the morning, dipping into the sea, and heading out on boats to hear amazing tunes on the sea.
Check out these unreal music festivals going down on the breathtaking party spot.
(This embedded post has since been removed)
When: Sunday 3rd - Thursday 7th July
Where: Zrce Beach, Pag Island
Lineup: Andy C, Jamie Jones, Eats Everything, Camelphat, Jayda G, Hot Since 82, Sam Divine, Solardo, Shy FX, Richy Ahmed, Hybrid Minds, HAAi, Sonny Fodera
One of Croatia's best-known festivals is coming back to Pag Island after two years off. The beachside event will see both established and emerging talent take to the stage on this breathtaking island to play for around 13,000 lucky ticket holders.
The festival, which regularly sells out, boasts five beachfront stages, boat parties, pool parties, pre-parties, after-parties, beach parties - just parties for days.
The organisers have only dropped the first lineup announcement and it's already looking brilliant. Skream, Lilly Palmer, Fisher, Harriet Jaxxon, and Chelina Manuhutu are among the many talented artists we're certain will kill it on stage. And with more announcements to come, our excitement's only growing.
If house, grime, garage, drum and bass, and techno is your scene, Hideout Festival might be your festival soulmate.
Find tickets for Hideout Festival 2022 - here
-
---
When: Friday 8th - Sunday 10th July
Where: Park Mladeži, Split
Lineup: Adam Beyer, Nina Kraviz, Afrojack, Richie Hawtin, Alesso, Armin Van Buuren, Martin Garrix, Vini Vici, Timmy Trumpet, Oliver Heldens, Tiesto, Joseph Capriati
One of the world's leading dance music brands, managing events in over twenty countries across the globe, Ultra Europe will return to Croatia this July for a huge outdoor event in the country's second-largest city.
The three-day event boasts a massive lineup, otherworldly lighting, over the top pyrotechnics, and jaw-dropping visuals. Many of EDMs biggest names have smashed it at past editions and this year's event is looking to be similar, with Nina Kraviz, Afrojack, Tiesto, Martin Garrix and Armin Van Buuren all on the bill.
What's more, Split is a popular tourist destination surrounded by stunning beaches, markets, sights to see and lots more to explore. If you're thinking about attending Ultra Europe, it could be the perfect excuse to turn it into a proper holiday!
After two years off, Ultra Europe is looking to impress, which they've already managed with that massive lineup. With all this in mind, it's clear to see why Ultra Europe is one of the best festivals in Croatia.
Find tickets for Ultra Europe 2022 - here
-
---
(This embedded post has since been removed)
When: Thursday 21st - Thursday 28th July
Where: The Garden, Tisno
Lineup: The Blessed Madonna, Dave Lee ZR, Horse Meat Disco, Kenny Dope, Kerri Chandler, more TBA
A somewhat different offering from the other festivals on the list, Suncebeat is an event aimed at the more soulful, laid-back members of the dance community. Rather than raving your head off until the early hours, Suncebeat is more about enjoying the best underground house, techno, disco, soul, funk and RnB in a beautiful location.
Situated at Garden Resort in Tisno, which overlooks its own bay of crystal clear waters, golden sands and a beach stage, the festival attracts dance fans from over 40 countries year-on-year.
The passionate team behind the festival have a proven track record of supplying their faithful audiences with a varied lineup that's hard to beat. Suncebeat were the first to bring the likes of house don Larry Heard and seasoned selector DJ Harvey to the Garden amongst other legendary names, such as Roy Ayers and Grammy award winner Gregory Porter.
Find tickets for Suncebeat Festival 2022 - here
-
---
(This embedded post has since been removed)
When: Thursday 4th - Tuesday 9th August
Where: The Garden, Tisno
Lineup: Moodymann, Carl Craig, LP Giobbi, Danny Tenaglia, Bob Sinclair, Honey Dijon, Jayda G, John Summit and many more
Defected Croatia is a festival managed by a highly-regarded UK label and is a celebration of the value "inclusivity, togetherness and escapism in the sunshine and under the stars."
Taking over the hugely popular Garden Resort in Tisno, attendees can make the most of daily boat trips to take the party out to sea. Back on dry land, the resort includes four stages where music runs late into the night before moving to famed outdoor nightclub Barbarella's to keep the party alive until the birds start to chirp.
This year's lineup is looking as good as ever with Honey Dijon, Bob Sinclair, Sam Divine, Monki, Floorplan, Jayda G and many other exciting talents. Enjoying all this fresh exciting talent in a literal paradise sounds like a dream, but in August this year, it's going to be the reality for around 5,000 ticket holders.
Find tickets for Defected Festival 2022 - here
-
---

Image credit: Sonus Festival
When: Sunday 21st - Thursday 25th August
Where: Zrce Beach, Pag Island
Lineup: Black Coffee, Carl Cox, Deborah De Luca, Amelie Lens, Fisher, Michael Bibi, Boris Brejcha
With over 70 internationally renowned artists due to appear across three venues on the stunning Pag Island, Sonus Festival doesn't have to do much to win us over.
Sonus brings together over 50 electronic artists from across the globe to create an unbeatable soundtrack to a sunny, summer rave. Days at Sonus are filled with sand, sun and smiles and the evenings are lit up by the stars, light shows and funky house, tech-house and techno tunes.
The five-day celebration of electronic music invites dance fans from across the globe to party through the day and into the night at beachside raves and sun-set boat parties upon the glistening waters of the Adriatic sea.
If your legs need a break from all the raving, there are plenty of other activities to get stuck into. You can chill on the beach, hit a bar or club, or try water sports, bungee jumping, quad biking and more.
The lineup so far is already bursting with talent, including 999999999, Ann Clue, Desiree, William Djoko, Seth Troxler, Loco Dice, Jamie Jones, IMOGEN, and Giorgia Angiuli. It's going to be a gorgeous weekend.
Find tickets for Sonus Festival 2022 - here
-
---
(This embedded post has since been removed)
When: Thursday 28th July - Tuesday 2nd August
Where: The Garden, Tisno
Lineup: TBA
Another festival at The Garden Resort in Tisno, Outlook Origins is situated in its own private bay, allowing for boat parties, relaxation on the beach, and three stages where you'll find some of the hottest underground dub, dubstep, drum and bass, reggae, UK garage, grime and jungle acts.
In the way of after-parties, you have Barbarella's, an outdoor nightclub, allowing you to dance until the sun starts to wake.
This year the festival will also take place in Cheshire, England, but why stay in damp, miserable England when sunny Croatia is just a short flight away?
We're eagerly awaiting the lineup, but as past editions have included some top acts such as Flava D, D Double E, Chase & Status, and Hybrid Minds, we know we're in safe hands. Watch this space for more announcements.
Find tickets for Outlook Origins Festival 2022 - here
-
---
(This embedded post has since been removed)
When: Thursday 1st - Monday 5th September
Where: The Garden, Tisno
Lineup: Helena Hauff, DJ Stingray, Margaret Dygas, Karenn, DVS1
A widely adored festival is back again in 2022 to deliver tasty house, disco, funk, soul, and techno bangers to passionate ravers. Of course, we're talking about Dimensions Festival.
Taking place in (surprise!) The Garden Resort in Tisno, Dimensions has a reputation for booking the finest talent and chilled, happy crowds with insane stamina. If you go this year, don't be surprised if everyone is still up and going strong at 6 am. But with a capacity of just 5,000, the festival keeps a lovely intimate feel and leaves it to the artists and festival punters to create an immaculate atmosphere. Which, of course, they achieve effortlessly.
The full lineup has been released and it's looking tasty. Some of the top acts on the bill include Ash Lauryn, Mala, Helena Hauff, JASSS, DJ Stingray, Margaret Dygas, Youandewan, DVS1, DJ Bone, and more. So what do you say? Will you be heading over to Dimensions this year?
Find tickets for Dimensions Festival 2022 - here
-
---
When: Thursday 27th - Monday 31st August
Where: The Garden, Tisno
Lineup: Hunee, Daniele Baldelli, Kode9, Shanti Celeste, John Talabot, FAUZIA, Eris Drew, Identified Patient, Vladimir Ivkovic & Young Marco, Carista and many more
A beachside festival with a difference, Dekmantel Selectors is a laid-back and intimate camp-like experience that offers attendees the chance to see out the summer season in a relaxed and stylish manner.
For five days, punters can unwind and dance in the beautiful Garden Resort in Tisno, taking in performances across five stages from a host of esteemed DJs, including Hunee, Shanti Celeste, Young Marco and many more. A unique and exclusive experience, only 2,500 tickets are available for this dream getaway.
For those looking for a rowdier experience, the festival throws a handful of boat parties, with this year's events being hosted by Clone, AMPFEMININE, BAR40 and more.
At Dekmantel, you get the best of both worlds with a hard lineup of some of the most exciting acts in EDM right now.
Find tickets for Dekmantel Selectors 2022 - here
-
---
When: Wednesday 13th - Tuesday 19th July
Where: The Garden, Tisno
Lineup: Ben UFO B2B Craig Richards, Eliza Rose, Shanti Celeste B2B Saoirse Moxie B2B Peach, Ross From Friends, HAAi, Horse Meat Disco, Chaos in the CBD
The relatively young widely-adored Love International will be back in Croatia's main festival retreat, Tisno's Garden Resort, in 2022.
Not much has been confirmed yet except the lineup. But previous years have been a dream with progressive sets, wild boat parties, lazy sun-kissed days and slow sunrise sessions. You can likely expect the same this year too.
Appearing across Love International's many venues and stages are some of the biggest names in electronic music, as well as some promising newcomers who are already making huge waves in the scene. This years lineup includes Ben UFO B2B Craig Richards, Eliza Rose, Shanti Celeste B2B Saoirse Moxie B2B Peach, Ross From Friends, HAAi, Horse Meat Disco, Chaos in the CBD and many more.
As you can probably tell, the festival is usually house, techno and disco but you can still catch artists with funk, reggae, dub and Balearic elements in their music. It's the perfect sound for a festival that's located in paradise.
Find tickets for Love International 2022 - here
-
---
Solardo Presents Higher Dubrovnik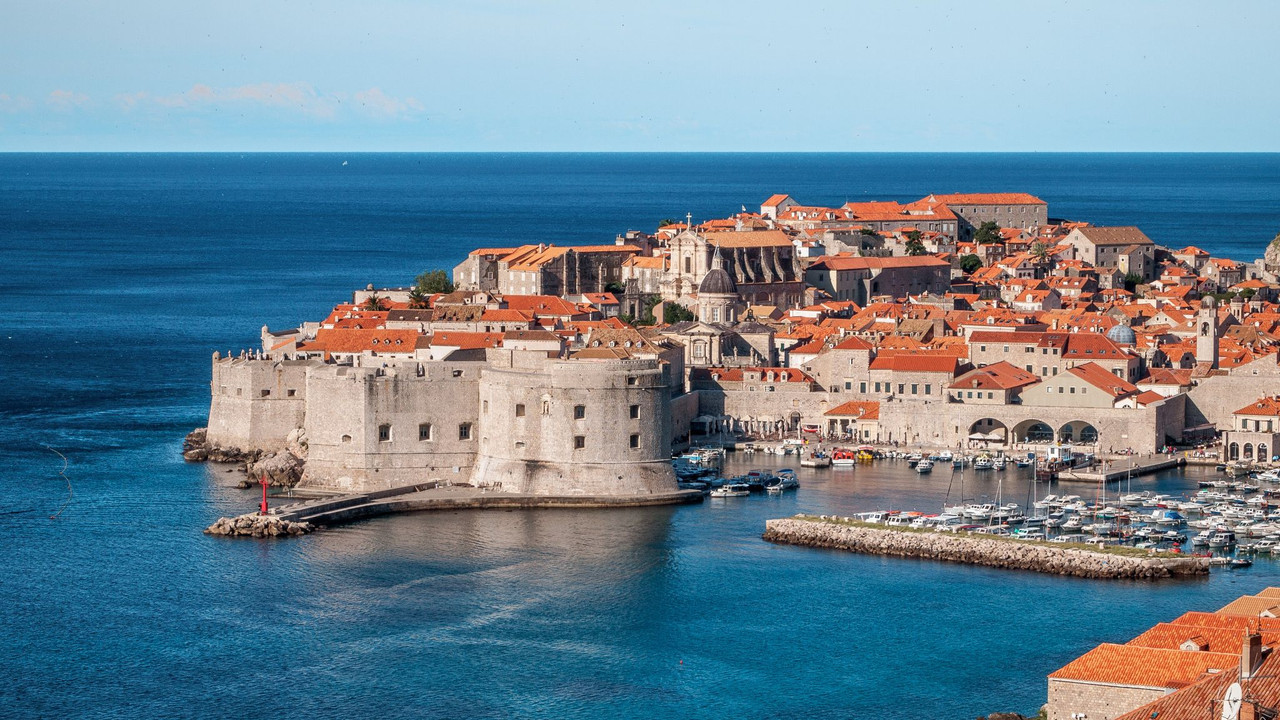 When: Friday 23rd - Tuesday 27th September
Where: Dubrovnik, Croatia
Lineup: Solardo, Marco Carola, Mall Grab, FJAAK, Nicole Moudaber, Maya Jane Coles, Vintage Culture, Nic Fanciulli, Lee Foss
Back for its third edition after two huge successes, Manchester duo Solardo is putting on their longest festival in the scenic, tranquil southern Croatian city of Dubrovnik. Stretching out festivities across four sun and music-filled days and nights, the duo will be treating music fans to a star-studded lineup beside turquoise waters.
This year, Solardo have delivered a lineup packed with the most exceptional talent in house and techno. Expect appearances from Marco Carola, a vital name in techno, techno duo FJAAK, genre-mashing producer Maya Jane Coles, party starter Vintage Culture, and, of course, Solardo.
As the duo's biggest, longest party yet, you know it'll also be the best. Secure your place at one of Croatia's maddest parties of 2022.
---
BSH Island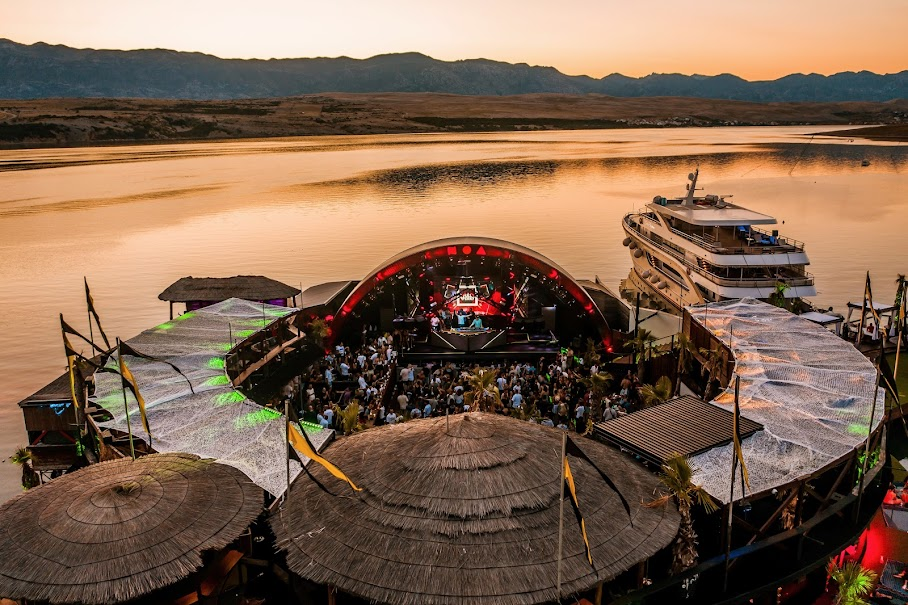 When: 29th June - 3rd July
Where: Noa Beach Club, Zrce Beach
Lineup: Archie Hamilton, Ben Sterling, Blackchild, Dennis Cruz, Paco Osuna, wAFF
Another stunning fest back for its third edition, BSH Island will be returning to the Island of Pag, an island with deep blue waters, tall mountains, open-air clubs and delicious grub. The festival boasts its heavenly location, a next-level lineup and did we mention the accommodation? Yeah, rather than stick you in a grubby hotel room, BSH is about creating an unreal experience. That's why you'll find your bed on a yacht docked at Noa Beach Club.
The lineup is looking top with Archie Hamilton, London-based house DJ, Blackchild, tech-house DJ who has earned the support of some of the biggest names on the scene, and Dennis Cruz, an award-winning, vital underground DJ.
Absolute heaven for electronic music fans, BSH 2022 will definitely be one to remember.
---
With so much going on and with so many thrilling artists, it's obvious how Croatia has become a pilgrimage for dance music fans who just want to let go, enjoy the music and not worry about getting drenched. Croatia festivals are sublime and we can't wait to see how they all go down in 2022.
Do you want to be in with a chance to win a £1,000 VIBE by Jet2holidays voucher and £1,000 to spend on festivals with Skiddle? Of course you do, you're only human!
Here's how to enter the competition:
1. Head over to Instagram and follow @skiddleuk and @jet2vibe
2. Head to the Skiddle x VIBE competition post by Jet2holidays and tell us in the comments where you'll go if you win
3. That's it!
Competition goes live on the 1st March 2022. More info can be found at https://www.jet2holidays.com/vibe. And the full terms and conditions can be found at http://www.jet2holidays.com/terms-and-conditions and http://www.jet2.com/terms. Good luck!
---
---
If we've put you in the mood to be making summer plans, and we hope we have, make sure to check out Skiddle's full Festival Guide 2020.
Header image credit: Hideout Festival
Check out our What's On Guide to discover even more rowdy raves and sweaty gigs taking place over the coming weeks and months. For festivals, lifestyle events and more, head on over to our Things To Do page or be inspired by the event selections on our Inspire Me page.