This Feeling Big in 2018 Sunday review
Keep track of This Feeling UK Tour events, tickets and news - all in one place. Join this group now for updates as they happen!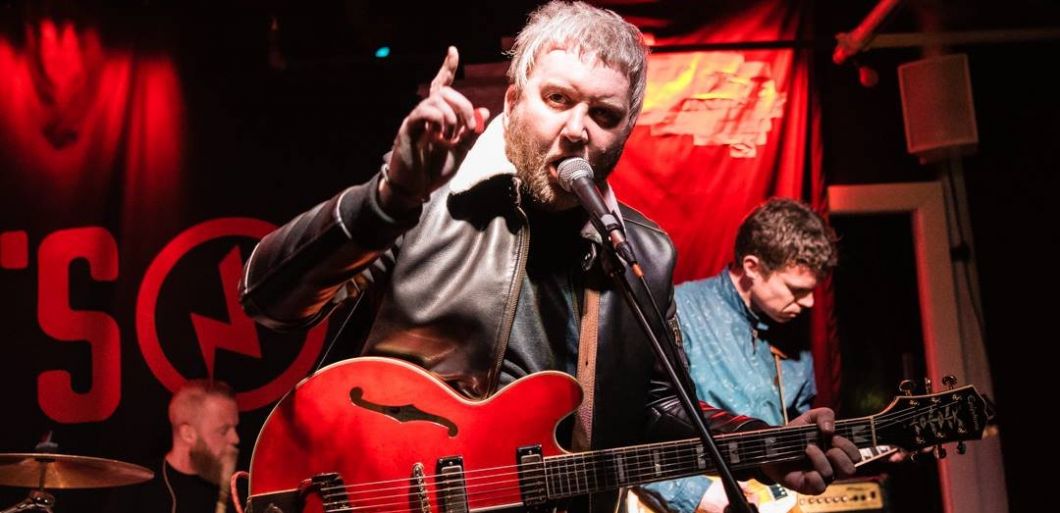 Amy Williams spent her Sunday at Jimmy's in Manchester, enthralled by some of the finest up and coming rock'n'roll talent in the country.
24th Jan 2018
Image: Jon Mo (credit)
Most people say that Sunday is the day of rest; it's the end of the week where people collapse in exhaustion, apprehensive of the dreaded Monday morning that is fast approaching. Not this Sunday, though! Evidently, as Jimmy's in Manchester's Northern Quarter was filled to the brim with solid crowds ready for This Feeling Big in 2018. The venue hosted a music filled evening with four bands of different genres live from 8pm, having one thing in common: keeping the audience in high spirits and ready for a groove.
Walking into Jimmy's last Sunday evening was exactly what it is usually like late on a Saturday, and you could tell it was a sold out event. The basement was heaving with music-lovers, drinks in hand and each with a smile, which made the lively atmosphere that was existing throughout the whole night.
The Racket were first up on the stage, and they kicked off the evening well; they had a classic northern-rock look and sound, one of the first things you noticed. Forming in Cheshire, the four piece have two songs released on Spotify, and more released on Sound Cloud. They have a beautiful gritty sound which makes them perfect for a venue like Jimmy's, as they were raucous with a charm that filled the room with atmosphere.
Following the energetic quartet, were four piece Liverpool band, Generation. They definitely brought a different vibe to the night, as they had ska elements to their music, and contrasted The Racket by having an alternative rock-image and dramatic mannerisms. They were not scared to enhance their wonderfully unique style of fashion and music, and they did not disappoint with the show that they put on.
The penultimate act on stage was Wulfman Fury; a garage-rock band from Sheffield who stayed fairly static on stage, emitting a laid back feel which brought a nice divergence from the heavier acts before hand. They had a cool aura about them, and made you intrigued to hear more of their songs as their lack of movement caused you to focus more on the lyrics and left you mesmerised with their effortless talents.
The Jade Assembly were the headlining act for This Feeling Big in 2018, and they ended the night with the crowd jumping in unison to the guitar rock they played. The Jade Assembly are from Bolton, and have been rated by Clint Boon as 'the best guitar rock band since Kasabian', as said in their twitter bio.
They definitely had the best crowd reaction, with a fan at the front shouting his love for them as he punched his arm in the air to the beat of the tracks. They brought an old-school, down to earth vibe with their music and personality, and gave friendly greetings to the crowd as well, which is something that is always noticed.
Leaving the venue was like fighting through a maze, weaving in and out of groups of people who were in no rush to leave, and continued to dance away their Sunday evening at Jimmy's. The party was very much in full swing and you could feel the high energies, inherited from a night of good music and acts. The variety of bands in this event was just what was needed for a perfect Sunday evening.
Disclaimer: The article above has been contributed by the event promoter or somebody representing the event promoter. As such we take no responsibility for accuracy of the content and any views expressed are not necessarily those of Skiddle or our staff.