Hidden set to celebrate 2nd birthday with outdoor party
Keep track of Hidden events, tickets and news - all in one place. Join this group now for updates as they happen!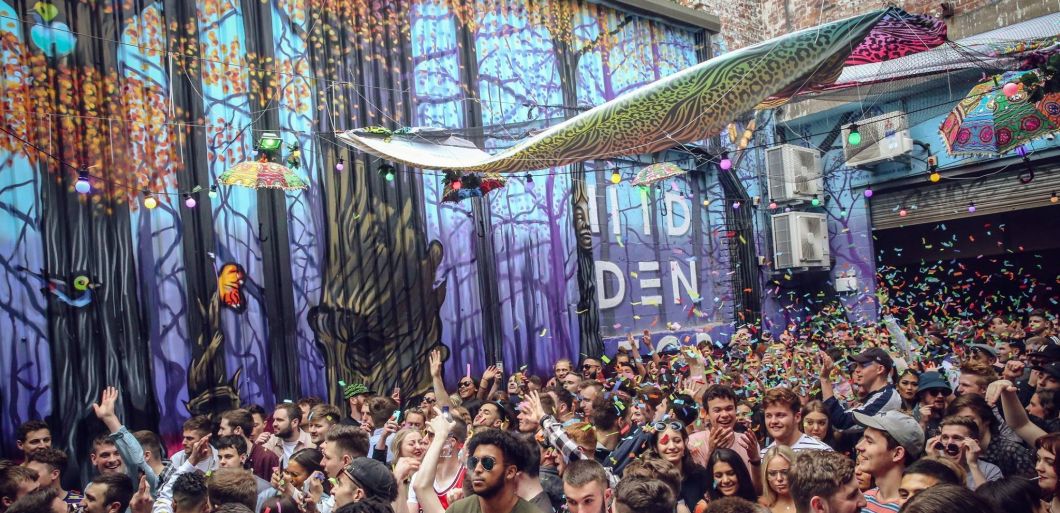 The third instalment of the venue's open air rave will take place over the August bank holiday weekend.
13th Jul 2017
Image: Hidden Forest (credit)
Manchester club Hidden is gearing up to celebrate two years of raving with another outdoor extravaganza, happening on Sunday 27th August.
One of the city's most exciting and unique venues, Hidden is a relatively new clubbing space, utilising a disused textile mill in the middle of what is essentially the last untouched part of Manchester's highly developed city centre.
Although only a two minute walk from Victoria Station, the area surrounding Hidden is bare, its success a true testament to the creativity and vision of the team behind this anomaly of Manchester nightlife.
The third Hidden Forest, following the inaugural event in 2015, then their 1st birthday celebration in 2016, Hidden Forest III will welcome the likes of deep digging master of dark techno Nicolas Lutz and Parisian label boss Varoslav to Downtex Mill, as well as Manchester's own Martin Loose Cuts and Hidden resident Anton Fitz.
Running from 4pm - 4am, Hidden Forest III tickets are available below.
Disclaimer: The article above has been contributed by the event promoter or somebody representing the event promoter. As such we take no responsibility for accuracy of the content and any views expressed are not necessarily those of Skiddle or our staff.