Heather Peace interview: Performing is second nature to me
Keep track of 10:31 events, tickets and news - all in one place. Join this group now for updates as they happen!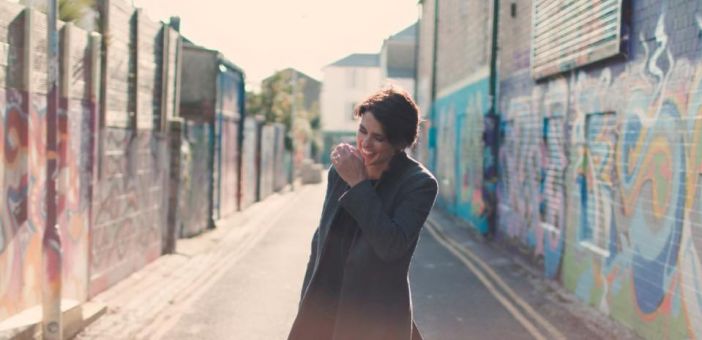 Musician and actress Heather Peace speaks about her EP 'Come Home' ahead of an appearance at Manchester's Band On The Wall.
3rd Mar 2016
Image: Heather Peace
Musician and actress Heather Peace has just completed the recording of her new EP Come Home. She takes influence from Motown to eighties pop which reflects in her soulful and dazzling pop output.
Dimming an acting career which last seen Heather hit the screen in Waterloo Road has proved a wise move. She's engaged in a myriad of exciting projects including her continued involvement with Manchester Pride and the big weekend - a world famous event that celebrates the LGBT community in Manchester and beyond.
Ahead of that weekend, Heather will perform at Band On The Wall on Thursday 19th May. In anticipation of her visit, we caught up with Heather to discuss the forthcoming EP, balancing music and acting and all that lies ahead.
Tell us about your forthcoming EP Come Home and the topics you are exploring with those new songs.
Writing music really helped me when I wasn't feeling good in my life. Writing lyrics and feeling things through music would often make me feel better about situations when I'd completed the song. Perhaps it's like a diary. Writing things down can often help you figure things out. I feel good in my life right now so inspiration is different. I find it more inspiration from other people and learning from them.
You worked with producer James Lewis on your last release 'The Thin Line', have you worked with him again on Come Home?
Yes. I wanted to work with James again for Come Home. He brings out the best in me and he makes me feel completely comfortable. Recording is my absolute favourite part of the whole job. It's quiet and concentrated and brilliant and bonkers all in the same day. Every day.
At times you've had to balance your acting and musical careers, and take short breaks from either one to commit to particular projects. Is it easy to maintain this balance and to still be creative?
Whether it is acting or working on my music the bottom line is that I get to do the job I always wanted to do from being a child. Performing is second nature to me. I've performed on stage since I was 10 years old. I honestly don't know what else I could do! I'm a very lucky person. I make a living from doing jobs I love and recording music. I've worked with talented, brilliant people. It's made me very happy.
You went to University in Manchester and have played at Manchester Pride on several occasions, is it a city you are fond of?
I began my musical career in Manchester, I had a Jazz residency in a bar in Canal Street whilst I studied at Manchester Poly. I'm a patron and have my own stage at Manchester Pride, so Manchester has always been extremely important to me and still has a very special place in my heart.
Aside from the new EP and tour, what are your plans for 2016?
I am heading off to Germany and The Netherlands to play some shows over there in April. I will also be performing a few dates over the summer and woeking on a few other projects. I have just finished a TV project that will air in the spring - I can't talk about that yet but it was a really great part to play with a brilliant cast.
Heather's 'Come Home EP' is released Friday 8th April.
Read: Steve Mason 'Meet The Humans' review
Disclaimer: The article above has been contributed by the event promoter or somebody representing the event promoter. As such we take no responsibility for accuracy of the content and any views expressed are not necessarily those of Skiddle or our staff.