The Zoo in Manchester Events and tickets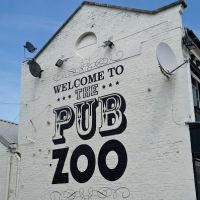 The Zoo in Manchester events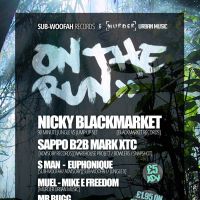 On The Run w/ Nicky Blackmarket
Friday 20th December
A new monthly DnB night showcasing some of the best oldskool and newcoming talent on the DnB Scene!!! Kicking it off with an xmas party to remember...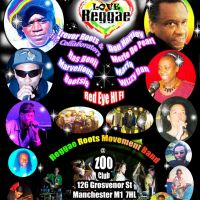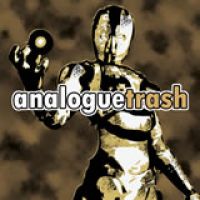 AnalogueTrash | 28.12.13
Saturday 28th December
'Trash is back this December with a Not-Quite-New-Year's-Eve party that's not to be missed.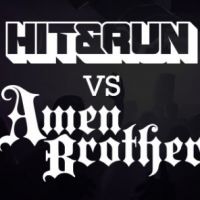 Amen Brother vs Hit & Run NYE 2013/14
Tuesday 31st December
Hit&Run and Amen Brother join forces to bring 2014 in in style - Sam Binga + Redders, Mark XTC, Ape Cult +more all powered by the mighty Neuron Audio Rig.
Do you promote an event at The Zoo that's not listed? Use our free Promotion Centre to add/edit your events
The Zoo venue information
The Zoo hosts an ecclectic mix of nights from live band nights to dubsttep and drum 'n'bass clb nights. we've got pretty much everything! Starting in september we have a whole host of new nights so keep up to date with our Skiddle page and Facebook!
Address: 126 Grosvenor Street, Manchester, M1 7HL
Venue short url: http://www.skiddle.com/venues/14260/
Music Policy: Rock, pop, soul, dubstep, drum 'n'bass
Dress Code: Jeans and trainers are allowed in the club.
Opening Hours: 8pm - 4am
Disabled Facilities: The venue has access for disabled people.
Nearest Bus Stop: Oxford Rd... 30 seconds.
Phone: 0161 273 1471
Capacity: 480
Type of venue: Nightclub
Clientele: Dancers, Party goers, People who like dirty bass.
Drinks Served: Pints of beer, Bottled beer, Shots, Spirits, Cocktails, Rekorderlig
Parking Details: Free in the area after 8pm. Can park on single yellows.
Nearest Train Station: Oxford Rd Train Station
Want to see more venues like this?
View more members who like The Zoo, plus recomendations for similar venues: The Zoo favourites page
Hotels near The Zoo
Use our hotel search to find hotels within walking distance of The Zoo. We also show live pricing and availability, plus you can book online - at no extra charge!
Restaurants near The Zoo
Why not make a night of it and have a meal before you go out? We've got the lowdown on all the best resturants - book a table online for free!
View Restaurants near The Zoo »
Nightclubs in Manchester
Looking for some alternatives? Our complete guide to clubs in Manchester will show all nightclub events for you to take your pick!
View Nightclubs in Manchester »
Bars in Manchester
Looking for some pre club drinks? Our complete guide to bars in Manchester will show you all of the local bars and pubs!