Event has been cancelled.
Sorry about cancellation we will be re arranging this show for later in the year
Roachford live at SoundBar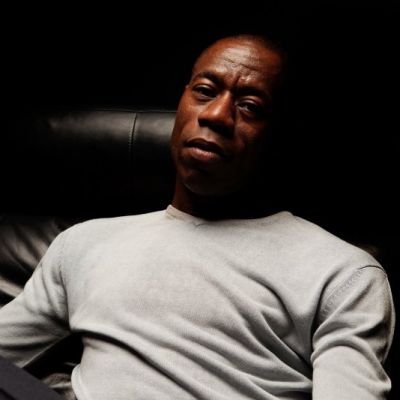 SoundBar, Leigh Fri 14th September 2012
RKid Events Presents... Roachford live at SoundBar Music Legend Andrew Roachford plays live at SoundBar Leigh! Tickets will sell out fast for this so make
Date: Friday 14th September 2012
Venue: SoundBar »
Location: Wigan »
Reviews of this event
Be the first to leave your review of this event »
Event photos added by members
Be the first to add your photos of this event »
Lineup and Details for
Roachford live at SoundBar

on Fri 14th September 2012

Please note, this event has been cancelled.

RKid Events Presents... Roachford live at SoundBar

Music Legend Andrew Roachford plays live at SoundBar Leigh!

Tickets will sell out fast for this so make sure you have got yours today!

Andrew Roachford is back with a stunning new album - Addictive.

This powerfully emotive and soulful album brilliantly showcases Andrews unique song writing style that has been described as his edgiest sound to date.

The past five years have seen Andrew writing and singing on everything from top-five selling international dance tracks to co-writing and touring with Mike and the Mechanics. Andrew explains that Growing up surrounded with Jazz and Soul, and working in the studio with The Clash as a teenager gave him an incredible grounding in music. Ive never categorized music, I listen to music that moves me. and thats what inspires my writing.

Roachford stormed the charts in the late eighties with the classic Cuddly Toy, followed by successes such as Family Man, Get Ready, Only to be With You & The Way I Feel. Solo success & lead with Mike and the Mechanics, ensures that this show will be full of great songs by a significant & skilled performer

Please note: The event information above has been added by the organiser. Whilst we try to ensure all details are up-to-date we do not make any warranty or representation as to the accuracy or completeness of the information shown.
Venue Information
Spinning Jenny Way,
Leigh,
WN7 4PE
Tel: 01942 267500
Discuss Roachford live at SoundBar