Jazz@TheTeaBox - Featuring Karl Charity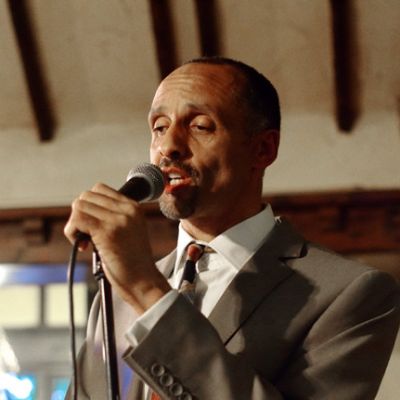 The Tea Box, Richmond Sun 22nd July 2012
The Tea Box (Richmond) presents another of our regular Sunday nights of Jazz
Date: Sunday 22nd July 2012
Venue: The Tea Box »
Location: Twickenham »
Reviews of this event
Be the first to leave your review of this event »
Event photos added by members
Be the first to add your photos of this event »
Lineup and Details for
Jazz@TheTeaBox - Featuring Karl Charity

on Sun 22nd July 2012

Jazz with

Karl Charity & Guests

22 July 7.30pm

The Tea Box (Richmond) presents another of our regular Sunday nights of Jazz featuring Trumpeter / vocalist Karl Charity. In demand on the Jazz circuit, Karl has been touring venues across London (West End) and the UK performing in musicals and supporting a number of leading Jazz events including Roux @ Parliament Square.

Tickets in advance £5 or £6 on the night

7 Paradise Road, Richmond, Surrey TW9 1RX

TICKETS 020 8940 3521

Please note: The event information above has been added by the organiser. Whilst we try to ensure all details are up-to-date we do not make any warranty or representation as to the accuracy or completeness of the information shown.
Venue Information
7 Paradise Road,
Richmond,
TW9 1RX
Tel: 02089403521
Discuss Jazz@TheTeaBox - Featuring Karl Charity