The Spinal Taps tickets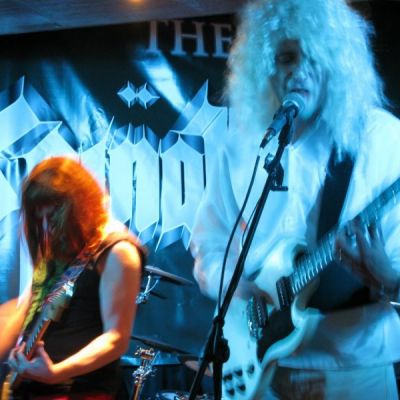 Redroom The Oakwood , Glossop Sat 1st September 2012
spinal tap comedy music tribute
Date: Saturday 1st September 2012
Venue: Redroom The Oakwood »
Location: Stockport »
Reviews of this event
Be the first to leave your review of this event »
Event photos added by members
Be the first to add your photos of this event »
Lineup and Details for
The Spinal Taps

on Sat 1st September 2012

The Spinal Taps are a living tribute to the genius of the infamous spoofumentary Spinal Tap. Incorporating a musical Stage performance of the bands greatest work, they also bring to life the characters of the band with great aplomb. Considered to be one of the best musical/comedy tribute bands ever. A gig not to be missed.

Please note: The event information above has been added by the organiser. Whilst we try to ensure all details are up-to-date we do not make any warranty or representation as to the accuracy or completeness of the information shown.
Venue Information
Discuss The Spinal Taps