Cupcake Decorating Workshop tickets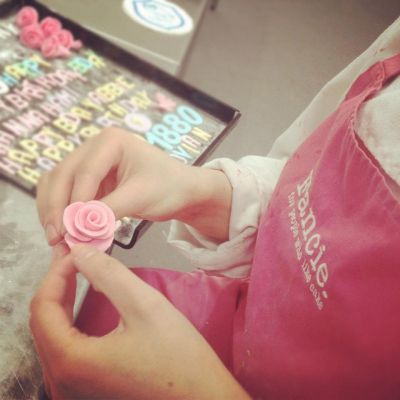 Fancie Sharrowvale, Sheffield Mon 2nd July 2012
Learn the art of cupcake decorating from Fancie Founder, Amanda Perry.
Date: Monday 2nd July 2012
Venue: Fancie Sharrowvale »
Location: Sheffield »
Reviews of this event
Be the first to leave your review of this event »
Event photos added by members
Be the first to add your photos of this event »
Lineup and Details for
Cupcake Decorating Workshop

on Mon 2nd July 2012

Cupcake Decorating Masterclass

Monday 2nd July, 79pm
A 2 hour educational class hosted by Fancie Founder Amanda Perry
Guests will be taught Fancie baking methods and techniques and top tips on making the perfect cupcake
Thorough demonstration on cupcake decorating
Decorate six of your own delicious cupcakes
Unlimited tea and coffee is served in vintage china
Tutorial on making fondant decorations
This class is perfect for Fancie cupcake fans who are keen bakers
Basic to intermediate level
Please note this class does not include any baking
£60.00 per person
Email bookings@fancie.co.uk to register
Please note: The event information above has been added by the organiser. Whilst we try to ensure all details are up-to-date we do not make any warranty or representation as to the accuracy or completeness of the information shown.
Venue Information
388, Sharrowvale Road,
Sheffield,
S11 8ZP
Tel: 0114 2667238
Discuss Cupcake Decorating Workshop