James ' D Train ' Wiliams tickets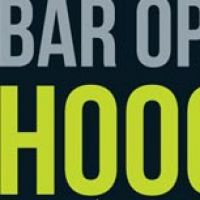 Hoochie Coochie, Newcastle Sun 17th June 2012
The amazing voice of the 80's dance floor , James ' D Train' Williams comes to Hoochie Coochie as part of our 80's Soul weekender.
Date: Sunday 17th June 2012
Venue: Hoochie Coochie »
Location: Newcastle-on-Tyne »
Reviews of this event
Click here to view all reviews or add your own »
Event photos added by members
Be the first to add your photos of this event »
Lineup and Details for
James ' D Train ' Wiliams

on Sun 17th June 2012

James D Train Williams live @ Hoochie Coochie

Please note: The event information above has been added by the organiser. Whilst we try to ensure all details are up-to-date we do not make any warranty or representation as to the accuracy or completeness of the information shown.
Venue Information
Discuss James ' D Train ' Wiliams