Dirty Analogue 5th Birthday @ with Ed Davenport tickets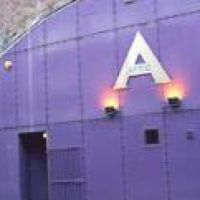 The Attic, Manchester Fri 6th July 2012
D A turns 5 and we couldn't think of a better place to celebrate our Birthday.
Date: Friday 6th July 2012
Venue: The Attic »
Location: Manchester »
Reviews of this event
Be the first to leave your review of this event »
Event photos added by members
Be the first to add your photos of this event »
Lineup and Details for
Dirty Analogue 5th Birthday @ with Ed Davenport

on Fri 6th July 2012

Dirty Analogue's 5th Birthday is to be hosted at a place which generated countless fond memories on a Tuesday night, caused many lectures to be missed and Wednesday sickies to become a monthly occurrence, The Attic. A Manchester debut is provided for a British-born DJ who developed his own style through warm, spacious productions fusing Deep House, Techno & Dub - Ed Davenport.

Early releases on Liebe*Detail and Leftroom helped Ed gain support as a DJ in London, whilst two highly acclaimed releases on London based imprint Autoreply drew comparisons with classic Detroit and Chicago sounds with a clear UK influence.

After deciding to move to Berlin, his hard-working production ethic continued to raise his profile on the global scene and played regular gigs at Panorama Bar and the infamous Berghain.

After consistently strong releases, April this year saw Ed's album 'Counterchange', released on NRK, gain wide recognition.

With his collection of raw, analog, synth driven music, Dirty Analogue are excited to give this next Manchester debutant the platform to provide us with a truly special birthday party.

Please note: The event information above has been added by the organiser. Whilst we try to ensure all details are up-to-date we do not make any warranty or representation as to the accuracy or completeness of the information shown.
Venue Information
Discuss Dirty Analogue 5th Birthday @ with Ed Davenport