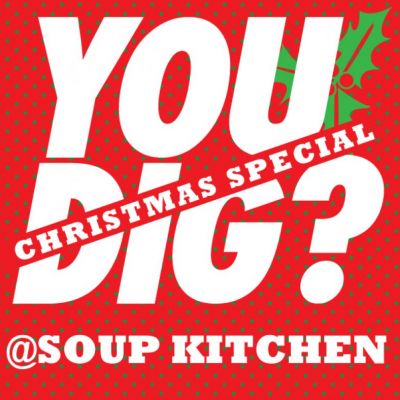 Soup Kitchen, Manchester. Thu 13th December 2012
YOU DIG? Xmas Special 'Real Funk for Real People' - hosted by Dj Simon Ham ( Jack To Phono Records).
Date:

Thursday 13th December 2012

Venue:

Soup Kitchen in Manchester

Short URL:

http://www.skiddle.com/e/11761940/
This event has now passed
Reviews of this event
Be the first to leave your review of this event »
YOU DIG? Xmas Spesh

on Thu 13th December 2012

H.A.M. will take you on an excursion to his wonderful and sometimes wonky world of funk. After 25 years of collectiing records be prepared to hear anything from Bosnian folk jazz to british working man's soul, from cheeky Latin beats to Dusty funk rarities. All forms of funk from all walk's of life.

DJ Simon Ham at Soup Kitchen between 2100- Midnight. In collaboration with Jack to Phono Records.
Music Genres:
Blues, Breaks, Funk, Jazz, Soul

Please note: The event information above has been added by the organiser. Whilst we try to ensure all details are up-to-date we do not make any warranty or representation as to the accuracy or completeness of the information shown.