The Official Bowlers REUNION - tickets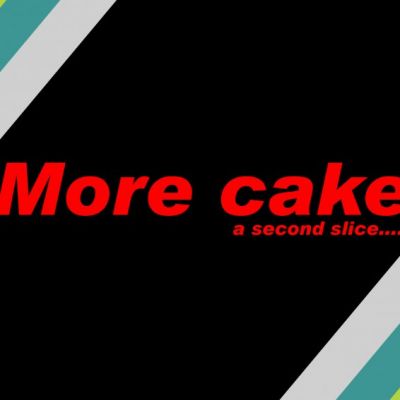 Bowlers Exhibition Centre, Manchester Sat 29th September 2012
THE MUCH ANTICIPATED BOWLERS 20TH YEAR BIRTHDAY CELEBRATION - PART 2 IS HERE!
Date: Saturday 29th September 2012
Venue: Bowlers Exhibition Centre »
Location: Manchester »
Reviews of this event
Click here to view all reviews or add your own »
Event photos added by members
Be the first to add your photos of this event »
Lineup and Details for
The Official Bowlers REUNION -

on Sat 29th September 2012

Here we go girls & boys!

The most anticipated Part 2 event of the Bowlers 20th Year Birthday Celebration is on its way! The team here at Bowlers HQ had a mammoth task on their hands in producing a PART 2 event that would live up to everybodys expectations and be not just as good as, BUT BETTER than the first installment back in March.
With the ingredients below tossed into the mixing bowl that is the legendary BOWLERS EXHIBITION CENTRE, TRAFFORD PARK, MANCHESTER, along with you guys and your passion for the music. This 100% OLD SKOOL event will be nothing short of phenomenal!!!

SPREAD OUT OVER 4 ARENAS - MORE CAKE, another slice!:
--------------------------
ARENA 1 // BOWLERS REUNION(Music is my life)
ARENA 2 // RETRO-TRAX
ARENA 3 // ZONE
ARENA 4 // V.I.P THE PIANO JUNKIES LOUNGE

RHYTHM QUEST(CLOSER TO ALL YOUR DREAMS)
http://www.youtube.com/watch?v=4ecp7UruLZI

AWESOME 3(DONT GO)
http://www.youtube.com/watch?v=-4HhUSQA_7s

NJOI(ANTHEM)
http://www.youtube.com/watch?v=F1Fditzd-JM

RATPACK(SEARCHIN FOR MY RIZLA/BROTHERS & SISTERS)
http://www.youtube.com/watch?v=Um08IJhw3r0

2BADMICE(BOMBSCARE)
http://www.youtube.com/watch?v=iQVv40_9NSo

RICK JONES, ROB TISSERA, STU ALLAN, DJ SY, ANDY PENDLE, SLIPMATT, MIXFACTORY(XTC), TRIPLE X, PAUL WALKER, MATT BELL, ROB THURSTON, VERTIGO, DJ BREAK, JOHN JEPSON, DAVE TAYLOR, CHRIS BAKER, SAM WHITE & BEN FISHER(PIANOJUNKIES), SIMI Q BASE, MARC MACKENDER, DJ OLDSKOOLER

& HOSTS.
ALEX MC ENERGY
MC SMOKE
MC EFEEZE
MC CUTTER
MC WIZZY G

----------------------------------------------------

"Firstly Bowlers Reunion® & the Back2Bowlers team would like to thank everybody for the countless messages sent to us over the past few months enquiring about the date's of our future events, and we'd also like to give everybody who's shown their dedication towards our events over the past years a big big thumbs up!"

29th Sept 2012
-------------
2012 will landmark the 20th year anniversary of Bowlers Exhibition Centre, Trafford Park, Manchester establishing itself as a dominant force in the rave scene.....way back in 1992.
The events that were to take place, and the stories that were written from that moment on are a piece of old skool history that will never be matched nor forgotten.
Many, many years after the legendary venue closed its doors to dance events and its loyal Lifers, The Official Bowlers REUNION old skool event has succeeded in keeping the iconic Bowlers name alive and kicking.

MORE CAKE

The 20th Year Birthday Celebration - PART 2

Bowlers REUNION
Big Names / Big Anthems / Big Respect
Registered Trademark Number 2573791
----------------------------------------------------
TICKETS AVAILABLE ONLINE NOW!!!!!
WWW.BACK2BOWLERS.CO.UK
WWW.SKIDDLE.COM
----------------------------------------------------
STANDARD TICKETS - £25 (BOOKING FEE MAY APPLY)
V.I.P TICKETS - £40 (BOOKING FEE MAY APPLY)
----------------------------------------------------
DIRECT FROM BOWLERS, TRAFF PARK, MANCHESTER
IN PERSON - SAT/SUN - 10AM - 2PM (NO BOOKING FEE!)
HEAD OFFICE - MON - FRI - 9.30AM-5.00PM

01706 299902
----------------------------------------------------
INDEPENDANT TICKET SELLERS
SUE (BOLTON, LEIGH, ATHERTON, BURY)
07792 235 919

DAMIAN (BOLTON, LEIGH, ATHERTON, BURY)
07706 800 266

STU (BLACKBURN COACH & TICKETS)
07821 783 931

ADE (MANCHESTER, STOCKPORT, OLDHAM, WEST YORKSHIRE)
07423 016 675

CHATTY (MANCHESTER, OLDHAM, ROCHDALE)
07584 904 433

LEE (ROCHDALE & SURROUNDING AREAS)
07891 966 835

RHYS (SALFORD)
07926 014 634

KAT (FARNWORTH, WALKDEN)
07747 767 912

GAZ (PRESTON COACH & TICKETS)
07747 025 669

DAWN (LEEDS, HALIFAX, HUDDERSFIELD)
07414 752 470

FRAN (BRADFORD, WEST YORKSHIRE)
07411 454 732

CLAIRE (SALFORD & SURROUNDING AREAS)
07845 080 431

VICCI (SOUTH MANCHESTER, TRAFFORD)
07541 522 019

NADINE (WIGAN, LEIGH)
07785 233 581

CHRIS (FYLDE COAST AREAS)
07790 490 917

TICKET OUTLETS / SHOPS
MANCHESTER (SOUNDBASE)
0161 238 8727
MANCHESTER (EASTERN BLOC)
0161 228 6555
LIVERPOOL (3 BEAT)
0151 353 7027
BOLTON (X RECORDS)
01204 524 018
PRESTON (WILLY BANJOS)
01772 887 772
CHORLEY (TOWNSEND)
01257 263 727
LEYLAND (TOWNSEND)
01772 455 265
WIGAN (SASSY ROBES LADIESWEAR)
01942 246 777
BURNLEY (ELECTRON)
01282 428 118
LEEDS (CRASH)
01132 436 743


FACEBBOOK event page link https://www.facebook.com/events/243509139099935/

FACEBBOOK link for the official Liverpool (retro trax coach)
https://www.facebook.com/events/320083131409742/
Music Genres:
House, Old Skool, Retro House
Groups:
Please note: The event information above has been added by the organiser. Whilst we try to ensure all details are up-to-date we do not make any warranty or representation as to the accuracy or completeness of the information shown.
Venue Information
Discuss The Official Bowlers REUNION -