Area51 in Manchester Events and tickets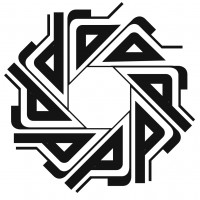 Area51 in Manchester events
No future events found at Area51 in Manchester
Do you own/manage Area51? Use our free Promotion Centre to claim/edit this venue.
Do you promote an event at Area51 that's not listed? Use our free Promotion Centre to add/edit your events
Area51 venue information
Venue located opposite Deansgate Locks
Address: Whitworth Street, Manchester, M1 5WZ
Venue short url: http://www.skiddle.com/venues/7524/
Music Policy: Music policy depends upon the night that spans house electro techno hip-hop dubstep drum + bass party music
Ambiance: "Mix of trashy, sexy and cool people, with all wannabies and scumbags left firmly at the door" (www.area51.co.uk)
Clientele: Students young professionals
Drinks Served: Wide selection of lagers, spirits, wines, cocktails and mixers.
Parking Details: NCP Whitworth Street
Nearest Train Station: Deangate
Phone: 079211 83078
Capacity: 1000
Type of venue: Nightclub
Dress Code: Smart clubwear, no tracksuits
Opening Hours: Fridays 10.00am - 5.00am. Saturdays 10.30pm - LATE
Food Served: None
Nearest Bus Stop: Deansgate locks.
Want to see more venues like this?
View more members who like Area51, plus recomendations for similar venues: Area51 favourites page
Hotels near Area51
Use our hotel search to find hotels within walking distance of Area51. We also show live pricing and availability, plus you can book online - at no extra charge!
Restaurants near Area51
Why not make a night of it and have a meal before you go out? We've got the lowdown on all the best resturants - book a table online for free!
View Restaurants near Area51 »
Nightclubs in Manchester
Looking for some alternatives? Our complete guide to clubs in Manchester will show all nightclub events for you to take your pick!
View Nightclubs in Manchester »
Bars in Manchester
Looking for some pre club drinks? Our complete guide to bars in Manchester will show you all of the local bars and pubs!