Cosmosis- Alternative Festival Of Psychedelic Music & Arts. tickets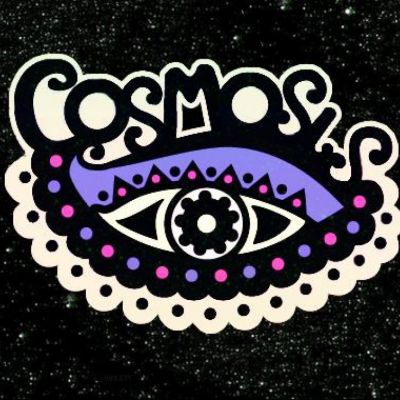 Antwerp Mansion, Rusholme, Manchester Sat 15th March 2014
A brand new festival coming to Manchester with the best in psychedelic, Alternative, Rock n Roll from across the world plus more. . .
Date:

Saturday 15th March 2014

Venue:

Antwerp Mansion »

Location:

Manchester »

Doors:

2:00pm til 3:00am (last entry 1:00am)
Short URL:

http://skdl.it/1i9yTuy
Buy tickets for this event:
Cosmosis- Alternative Festival Of Psychedelic Music & Arts. details
Lineup and Details for
Cosmosis- Alternative Festival Of Psychedelic Music & Arts.

on Sat 15th March 2014

Remake Remodel and Interstellar Overdrive present...

THE WARLOCKS
THE KVB
THE TELESCOPES
THE COSMIC DEAD
THE CULT OF DOM KELLER
LOLA COLT
THE UNDERGROUND YOUTH
JOHN J PRESLEY
MICHAEL A GRAMMAR
DEEP SPACE
KULT COUNTRY
BASE VENTURA
ENEMIES EYES
RUBY TUESDAY
KINDEST OF THIEVES
THE FAMILY WOLVES
EUCHRID EUCROW

OVER 2 STAGES
----------------

ABATTOIR BLUES OUTDOOR STAGE

WILD BIRDS
CARL FOULKES JONES
THE HIGHER PLANES
OLDHANDS
LIGHT SHINES
HOPPER PROPELLED ELECTRIC
JIM ADAMA
GC HOLMES
THE VALKARYS
MOON

----------------
EARLYBIRD TICKETS HAVE NOW SOLD OUT- ADVANCE TICKETS AVAILABLE FROM.........

SKIDDLE -
http://skdl.it/1i9yTuy

ANTWERP MANSION WEBSITE http://www.antwerpmansion.com/buy-tickets.asp?id=506

TICKETLINE

PICCADILLY RECORDS, OLDHAM STREET, NORTHEN QUARTER.
----------------

LIVE COSMIC AND PSYCHEDELIC VISUALS

REMAKE REMODEL // INTERSTELLAR OVERDRIVE // THE BEAUTY WITCH // ABATTOIR BLUES // DOTS & LOOPS DJS THROUGHOUT THE EVENT.

PLUS

VINTAGE CLOTHING STALLS
ARTS AND CRAFTS
FUZZ CLUB RECORDS STALL
HENNA TATTOOS
INDEPENDENT FOOD STALLS
OUTSIDE DEEP SPACE OBSERVATORY & GARDEN HOSTED BY BERLIN PSYCH FEST
Music Genres:
Alternative
Entry Prices
Minimum age: 18
Entry price (public): £17.50/£22.50
Doors open: 2:00pm til 3:00am
Last entry: 1:00am
Date: 15th March 2014
Find more events on Saturday 15th March 2014 in Rusholme, Manchester
Click here to purchase advance tickets now from Skiddle
Please note: The event information above has been added by the organiser. Whilst we try to ensure all details are up-to-date we do not make any warranty or representation as to the accuracy or completeness of the information shown.
Venue Information
Discuss Cosmosis- Alternative Festival Of Psychedelic Music & Arts.