Stop Look Listen (hosted by Zoe Konez) tickets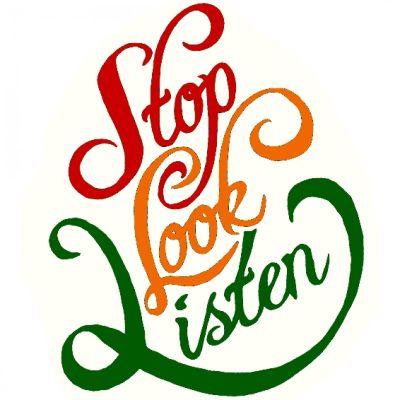 The Royal George, London Thu 5th July 2012
World-infused acoustic music with a special show featuring exciting performers from around the country and from farther afield
Date: Thursday 5th July 2012
Venue: The Royal George »
Location: London »
Reviews of this event
Be the first to leave your review of this event »
Event photos added by members
Be the first to add your photos of this event »
Lineup and Details for
Stop Look Listen (hosted by Zoe Konez)

on Thu 5th July 2012

Eliza and The Bear
Pouya Mahmoodi Band
Josienne Clarke
Stuart Masters
hosted by Zoe Konez



--- Eliza and The Bear ---


After a year of performing only within the close confines of a practice room in North London, Eliza and the Bear recorded their debut EP with the much-acclaimed producer Peter Miles at Middle Farm Studios in Exeter.

The material recorded during these sessions is, for the mean time at least, being kept a close secret. In order to hear a sneaky preview of this exciting upcoming EP, get yourself down to Stop Look Listen on July 5th and hear Eliza and The Bear live!




--- Pouya Mahmoodi Band ---


Pouya Mahmoodi has been forging a new path for Iranian music, weaving together the seemingly disparate threads of Persian classical tradition and rock, jazz, and blues.

His first solo album Mehr showcases his virtuosic interweaving of musical worlds, drawing on elements that make Irans music unique. It also features the unmistakable work of Billy Cobham, co-founder of the Mahavishnu Orchestra and legendary jazz and rock drummer, on two tracks.

We welcome the band to Stop Look Listen to perform an exclusive stripped-down set.

--- Stuart Masters ---


Stuart Masters combines Western and Indian Classical, Folk, and Celtic influences to create a unique, hybrid style, with pure, haunting vocals.

His self-produced debut album came out in 2010, and 2012 sees the release of his cross-cultural collaboration with renowned Sarode and Rebab player, Rishi Ranjan.

--- Josienne Clarke and Ben Walker ---

Leading lights of the emerging folk scene, Josienne Clarke and Ben Walker have been described as exceptional talent by reviewers for NME.

Josienne's voice and style has been compared to June Tabor, and Ben's vintage guitar and mandolin lends the perfect musical tact. The result is sincere and succinct songwriting, distilled through traditional folk and executed with skill and dexterity.

Josienne's next EP, Homemade Heartache, is due to be released at the end of July.

--- Zoe Konez ---


Zoe tears up the singer-songwriter stereotype, delivering rousing tales through blazing guitar gymnastics, intense vocal melodies, edgy altered-tunings and irregular-rhythms.

Zoe's new single "Hayley Don't Say Goodbye" is available on iTunes, with a stunning video to accompany it available to watch on YouTube.
Music Genres:
Acoustic, Alternative, Folk, World Music
Please note: The event information above has been added by the organiser. Whilst we try to ensure all details are up-to-date we do not make any warranty or representation as to the accuracy or completeness of the information shown.
Venue Information
Discuss Stop Look Listen (hosted by Zoe Konez)