Zombie S.W.A.T Training London HQ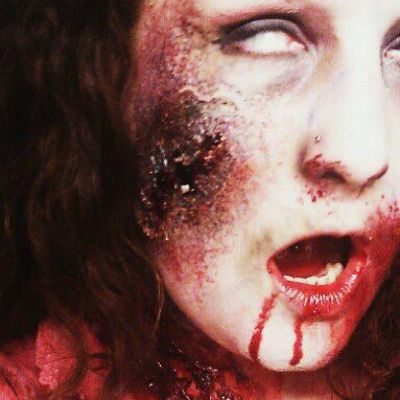 Bunker 51, London Sun 16th September 2012
You must be physically fit, emotionally sound and ready to blow some zombie brains out! WARNING: This event is not for the faint-hearted. Expect big frights,
Date: Sunday 16th September 2012
Venue: Bunker 51 »
Location: London »
Reviews of this event
Be the first to leave your review of this event »
Event photos added by members
Be the first to add your photos of this event »
Lineup and Details for
Zombie S.W.A.T Training London HQ

on Sun 16th September 2012

The invasion has begun and soon London will be swarming with the UNDEAD. Step inside the battle zone; face your biggest fears and fight to save the world from imminent disaster.

The end is near and you must learn how to survive. Luckily you are one of the selected few deemed worthy to undergo intense zombie survival training from our undead response unit. Not only will you get to handle at least 3 different types of weaponry, you will also be taught life-saving techniques in how to immobilise and destroy the zombie hoard.

You will be given a secret evacuation point in the heart of London, and then be transported by our mission commanders to London's underground zombie HQ, code name: BUNKER 51. The decommissioned nuclear Bunker, has been a research facility for zombie observation for over a decade and now with rumours of zombies attacking in London, Bunker 51 is ready to train recruits in the essentials of zombie survival.

Please note: The event information above has been added by the organiser. Whilst we try to ensure all details are up-to-date we do not make any warranty or representation as to the accuracy or completeness of the information shown.
Venue Information
3 Herringham Road,
London,
SE7 8NJ
Tel: 0845 617 0685
Discuss Zombie S.W.A.T Training London HQ