Bernie Clarke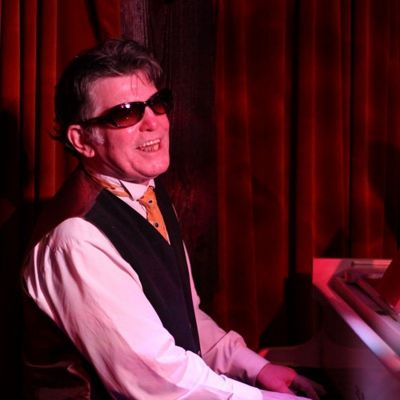 Brasserie And Wine Bar Toulouse Lautrec, London Sun 6th May 2012
Bernie Clarke is a singer pianist guitarist & songwriter who play in the 'New Orleans', 'Good Time Jazz' style.
Date: Sunday 6th May 2012
Venue: Brasserie And Wine Bar Toulouse Lautrec »
Location: London »
Reviews of this event
Be the first to leave your review of this event »
Event photos added by members
Be the first to add your photos of this event »
Lineup and Details for
Bernie Clarke

on Sun 6th May 2012

He has been a session keyboard player with a wide range of bands including The Hollies, Manfred Mann and Edwyn Collins to name a few. He produced Aztec Camera (including their hit single OBLIVIOUS) and other bands through the 80s.)

Also during the 90s and the naughtys (2000+) he formed the Jazz band LUSH LIFE who became the house band at The Café De Paris when it re-opened. LUSH LIFE played all the London Jazz venues from Ronnie Scotts to the Vortex.

Other venues included Quaglinos and other Conran venues, The Café Royal and The Waldorf as well as touring around England.

Come and see him at Toulouse Lautrec for a fun night of Good Time music

Please note: The event information above has been added by the organiser. Whilst we try to ensure all details are up-to-date we do not make any warranty or representation as to the accuracy or completeness of the information shown.
Venue Information
140 Newington Butts,
London,
SE11 4RN
Tel: 020 7582 6800
Discuss Bernie Clarke