clash magazine presents bipolar sunshine, benin city and tuesday born tickets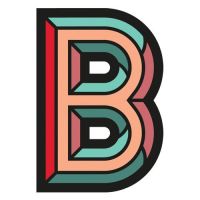 Birthdays, London Thu 8th August 2013
Clash returns to the scintillatingly soft and pulsating underbelly of East London for a night of live music from three of the biggest new acts around.
This event has now passed
Reviews of this event
Be the first to leave your review of this event »
Lineup and Details for
clash magazine presents bipolar sunshine, benin city and tuesday born

on Thu 8th August 2013

FIRST 50 TICKET BUYERS GET A FREE COPY OF CLASH MAGAZINE!

After a loyal and treasured spell at The Shacklewell Arms, August will see us migrate down the road to Birthdays. We'll never forget The Shacklewell, and it's fairy-lit smoking garden, but change must be embraced. August 8th will also mark the release of Clash Magazine issue 87, and the first fifty advance ticket buyers will receive a free copy on arrival at the venue.

Bipolar Sunshine occupies headline slot. The Manchester lad hasn't put a foot wrong since going solo, constantly churning out an impressive slew of Afrobeat electro and sunny guitar lines. And his recent A$AP Rocky tribute revealed a delicate set of pipes that nobody quite expected...

Supporting, are two acts from forward-thinking indie label Audio Doughnuts. The first, Tuesday Born, is a 21 year old jazz based pianist and producer with a bubbling penchant for soulful r&b. He draws his musical inspiration from two long spells in Columbia and Ghana, and both cultures manifest subtly on recent track 'Wake'.

The most arresting performance of the night will undoubtedly come from main support Benin City. Led by Joshua Idehen, a bastion of London's spoken word scene, the group are a frenetic mesh of drums, sax, beats and rhymes. Their album drops on July 1st.
Music Genres:
Electro, Electronic, Indie, RnB, Soul

Please note: The event information above has been added by the organiser. Whilst we try to ensure all details are up-to-date we do not make any warranty or representation as to the accuracy or completeness of the information shown.
Venue Information
33-35 Stoke Newington Road,
London,
N16 8BJ
Tel: 02077397033
Discuss clash magazine presents bipolar sunshine, benin city and tuesday born