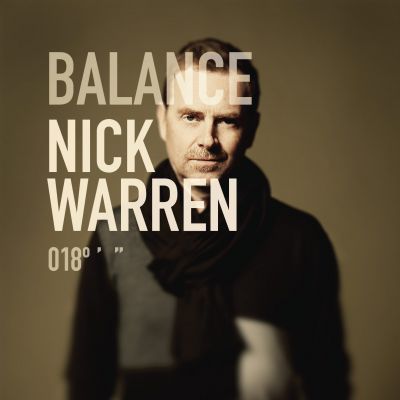 Williamson Tunnels, Liverpool. Sat 4th June 2011
The next DJ to take the reins on Australia's famed Balance mix compilation, Nick is a DJ that has done it all.
This event has now passed
Reviews of this event
Click here to view all reviews or add your own »
Freeze Presents Balance Album Launch with Nick Warren

on Sat 4th June 2011

Freeze presents Balance 018 Album Launch


Saturday 4th June 2011 @ the Williamson Tunnels

2011 has only seen one Freeze event in its first third, but what a show that was. They aligned with Danny Howells Dig Deeper imprint to break new ground, pulling off an unprecedented and truly spectacular surge into clubland history by transforming Liverpools monstrous Anglican Cathedral. The buildings cavernous arches were decked in soft lighting, crystalline sound mastered the truly complex acoustics and clubbers were transfixed by one of the most scintillating environments electronic music has ever been relayed within.

With plans already afoot to continue Freezes surge into different and unheralded venues (two new astounding arenas are already finalised), the focus switches to a return to previous glories in the Williamson Tunnels. The start of Freezes fixation with the irregular and unusual, the Tunnels represent dance musics intimate qualities at their most potent. An old mine shaft burrowed deep underground, its low ceilings, small capacity and unusual setting allows for a scene where the music is the pivotal concern.

Ben Watt, Robert Babicz, Danny Howells, Christian Smith, Paulo Mojo, Henry Saiz and Guy J have been among the DJs who have helmed the Tunnels for Freeze in the past, each and every one tirelessly enthusing of the venues innate charm. The guest for this event returns after his spellbinding performance in April 2010, arguably Freezes stand-out gig of the year, and a man who has held a love affair with Liverpools clubbers for over fifteen years; Nick Warren.

The next DJ to take the reins on Australias famed Balance mix compilation, Nick is a DJ that has done it all. Whether touring with Massive Attack or painting melodic masterpieces as Cream resident, pioneering atmospheric breakbeat with Way Out West or showcasing widespread genre versatility on his Global Underground compilations, Nick has been at the apex of dance musics most creative instances.

A master craftsman who understands that rocking a dancefloor involves transmitting warmth and personality through your set, he has been one of musics elite for three decades. There isnt a continent he hasnt seduced, a sound he hasnt transcended or a style he hasnt bettered. Put simply he is one of the few people on the planet capable of pure aural alchemy, and 250 people will be privy to his porous persuasion on June 4th 2011.

Nick will be ably assisted by 3b talisman Jemmy, whose sinuous scene-setting in the Cathedral led to his instalment as Freezes brand new resident as they step into a new and exciting future.

Freeze

Saturday 4th June 2011 @ the Williamson Tunnels

Nick Warren

Jemmy

10pm-4am

Pre-party in the Font Bar, Arrad Street Liverpool
Music Genres:
Prog House, Tech House, Techno

Please note: The event information above has been added by the organiser. Whilst we try to ensure all details are up-to-date we do not make any warranty or representation as to the accuracy or completeness of the information shown.