Funoon Al Jazeera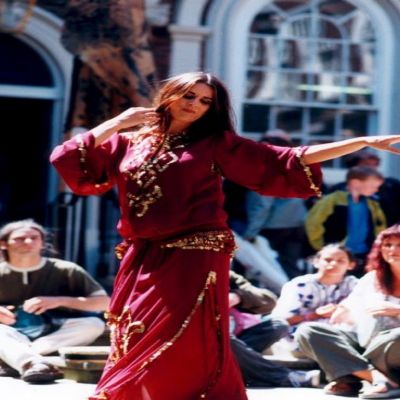 The Bluecoat, Liverpool Sat 7th July 2012
Go beyond belly dance! This Arabian Folk dance performance explores the depth of the Arab culture. Book: www.thebluecoat.org.uk 0151 702 5324
Date: Saturday 7th July 2012
Venue: The Bluecoat »
Location: Liverpool »
Reviews of this event
Be the first to leave your review of this event »
Event photos added by members
Be the first to add your photos of this event »
Lineup and Details for
Funoon Al Jazeera

on Sat 7th July 2012

Go beyond belly dance! This Arabian Folk dance performance explores the history, diversity, and depth of the Arab culture. With the explosion of Belly dance popularity, the origin of this phenomenon is often forgotten. For the first time, UK dance communities come together to create a dance show and a Journey--Michwar-- to Aljazeera Alarabia. Presented as a showcase through many Arab countries, its an exciting event not to be missed. Book: www.thebluecoat.org.uk 0151 702 5324

Please note: The event information above has been added by the organiser. Whilst we try to ensure all details are up-to-date we do not make any warranty or representation as to the accuracy or completeness of the information shown.
Venue Information
School Lane,
Liverpool,
L1 3BX
Tel: 0151 702 5324
Discuss Funoon Al Jazeera