MoveOnUp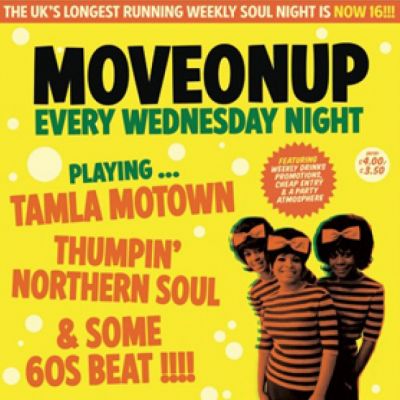 HiFi Club, Leeds Wed 13th June 2012
MOVEONUP...The Hip shakin' dance bustin' 60's soul party!
Date: Wednesday 13th June 2012
Venue: HiFi Club »
Location: Leeds »
Customer reviews of MoveOnUp
The reviews you leave here can be seen by other visitors, and the promoter of this event. If you need to discuss anything specific with the promoter, please phone the event contact number: 0113 242 7353 or contact Skiddle and we will put you in touch with the promoter.
Login to leave a review
*With access to thousands of events, the word on the best upcoming festivals and even a range of hotels and restaurants to book, we challenge you not to enjoy your weekends once you've joined skiddle.com