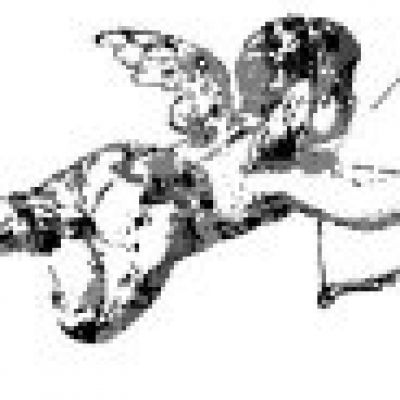 Beaver Works, Leeds. Sat 13th February 2010
4 rooms of cutting edge techno, house and electro with large heated covered outdoor area.
Date:

Saturday 13th February 2010

Venue:

Beaver Works in Leeds

Short URL:

http://www.skiddle.com/e/11352499/
This event has now passed
Reviews of this event
Be the first to leave your review of this event »
Detatched Valentines Party

on Sat 13th February 2010

Saturday 13th February
@ Beaver Works, 36 Whitehouse Street, Leeds, LS10 1AD
10pm - 8am

Detatched presents:

In the warehouse: Labrynth Records & Guests____
REEKO - LIVE [mental disorder, spain]
EXIUM - LIVE [labrynth, nheoma, spain]
SUB SPACE - LIVE [labrynth, axis, france]
MILLER & KEANE [audiosculpture, holland] *uk debut
MICHAELANGELO [labrynth, subsist portugal] *uk debut
JON HUSSEY // RYAN BLACKMAN
with
visuals by JWILX


In the basement: Manchester's finest_____
ANDY STOTT - LIVE [modern love]
PENDLE COVEN - LIVE [modern love]
DJ MLZ [modern love / cache]
MURMUR [meanwhile]
BOVILL [meanwhile]
DEMDIKE STARE [demdike stare]
with
visuals by CODE FC
http://www.codefc.org/


room3: Electro, House & 80s Synth Pop______
THE SOLITUDE SUITE [detatched]
HORROR BRAWL electro set [detatched]
SYSTEMIC electro set [jactation / labrynth]
RICH SMITH // SPUTNIK


room4: Deep / Tech House______
ERROL BROWN [dirty disco]
MUNDYKE [audio-punk records]
SCOTT BROADHEAD [detatched]
+ guests tbc.


Drinks £2 beers, £2 shots, £1 water
Cloakroom £1
Large covered & heated outdoor smoking area

Tickets £13 on sale now: www.ds2shop.co.uk
door £15


www.facebook.com/event.php?eid=185622877010&index=1


Music Genres:
Dubstep, Electro, Electronic, House, Minimal Techno, Tech House, Techno

Please note: The event information above has been added by the organiser. Whilst we try to ensure all details are up-to-date we do not make any warranty or representation as to the accuracy or completeness of the information shown.