W.A.R! with Skream & Benga feat. Sgt Pokes and Youngman, Joker & Dismantle tickets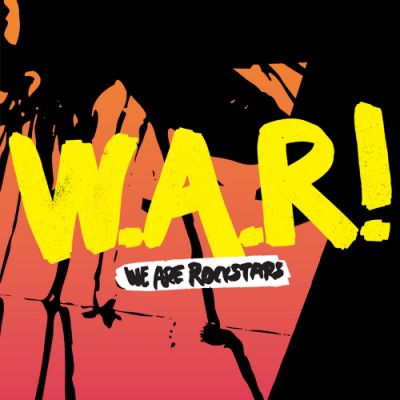 Ibiza Rocks Hotel, Fri 10th August 2012
We are excited to announce that the hottest duo in dubstep, not to mention the rising stars of Radio 1 Skream and Benga are performing at Ibiza Rocks
Date: Friday 10th August 2012
Venue: Ibiza Rocks Hotel »
Location: Ibiza
Reviews of this event
Be the first to leave your review of this event »
Event photos added by members
Be the first to add your photos of this event »
Lineup and Details for
W.A.R! with Skream & Benga feat. Sgt Pokes and Youngman, Joker & Dismantle

on Fri 10th August 2012

We are excited to announcne that the hottest duo in dubstep, not to mention the rising stars of Radio 1, Skream and Benga, are set to team up with the longtime collaborator Sgt Pokes and the formidable vocalist Youngman for two EXCLUSIVE shows at We Are Rockstars in both Ibiza and Mallorca.

Speaking about their return to the Balearics Benga said: My last time at Ibizia Rocks was amazing, the set was amazing, the people were great, it was my birthday the night of show, cake on my face, the crowd singing happy birthday and everything! This time around me and skream are going to deliver the most amazing set ever, it's our first DJ set together at Ibiza Rocks and we won't disappoint'

Dont miss out!
Groups:
Please note: The event information above has been added by the organiser. Whilst we try to ensure all details are up-to-date we do not make any warranty or representation as to the accuracy or completeness of the information shown.
Venue Information
Discuss W.A.R! with Skream & Benga feat. Sgt Pokes and Youngman, Joker & Dismantle