Ravenstonedale Festival 2012 tickets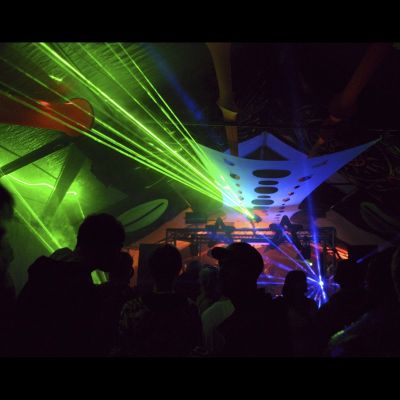 High Greenside Farm, Cumbria Fri 15th June 2012
A 3 day Independent Outdoor Music Festival situated deep in the beautiful Eden Valley in Cumbria is back with an eclectic line up for its 4th year.
Date: Friday 15th June 2012
Venue: High Greenside Farm »
Location: Carlisle »
Reviews of this event
Click here to view all reviews or add your own »
Event photos added by members
Be the first to add your photos of this event »
Lineup and Details for
Ravenstonedale Festival 2012

on Fri 15th June 2012

LINE UP

On top all the amazing performances we've got going thoughout the weekend from Hooping Harlots, Siren dance group(raising money/promoting for http://www.thespacecentre.org/SpaceCentral/ )

We bring you some of the best live acts and dj's from all ogver the uk!

Dub Pistols(Full Band performance) Tarras, Lets buy happiness, Fiona Clayton, Teenage Mary, House of Three Hands, Heidi and Tony, The Last Party, Carpe diem, Bad transmission, Warped-PDR, The Other tribe, The ratty Little fingers, The Equalisers, Flight of Arrows, Endless High(formerly The Hype), Jeye t, The Wild Eyes, Chloe Gibson, Rumour has it, The Merrylees, The Rudiments, The supernovas, The Stagger Rats, Selective Service, Vladimir, A Story in Motion, symphonic pictures, Monkey Junk, Dead indians

Ravens Nest Dj's

Dreaded Lambhuna, Carnival Moon, Middy

Stylus Dance Stage

Organic Djs, Jamie Gee & Lee Clarke, James Henry, Gemma Furbank, Pablo, Ginny Koppenhol, Sam P, Pod, Adam Ralph, Ritchie Barrow, Nick Howard, Ben Jones , Josh P, Tim Forrester , Seamless , Tim Hamblin, Boss, Ed Thomas, Chilli, Adam Broadley,Jack Bee, Adam Kellet,Robin Walker

The PixyDiscRecordings tent.
The PDR tent at ravenstonedale 2012 will be hosting many genres of dance music, with hundreds of fresh tracks produced here in Carlisle in various styles including: Techno, Electronica, Drum n Bass, Dubstep, Breakbeat, Progressive Trance, Garage, Hardcore (various types) and oldskool. A cosy atmosphere with a focus on the finer forms of dance music and the underground scene. PDR Warped will also be performing a rap set on the main stage on friday night. Find us on facebook for links to our soundcloud to find free streaming and downloads of our material. We think Ravenstonedale is the best little festival in cumbria, with a really friendly atmosphere and great local acts, we can't wait to be there again!!

SCYENCE STAGE Scyence Djs... (Miss Rahh, Dj Dan-E, Jibba, Coded, Eli-D, Mista Bump) Dj skint, Pro-P, Ian westerby, dj shenanigan, Ray in the cloud, Duhkula, Dj Djinn, Codename Tyrone + MC Ahems, KBasha, Digital Slag, Ben tomlinson, Ms.MCQ (cosmic rave sock) Black Dragon Soundsystem, Snoopy &co, Criminal justice sounds. Jack bee

More to be confirmed soon...
Music Genres:
Drum n Bass, Dubstep, Folk, House, Indie, Reggae, Rock, Ska, Techno
Please note: The event information above has been added by the organiser. Whilst we try to ensure all details are up-to-date we do not make any warranty or representation as to the accuracy or completeness of the information shown.
Venue Information
Discuss Ravenstonedale Festival 2012