the Pendle IMP Festival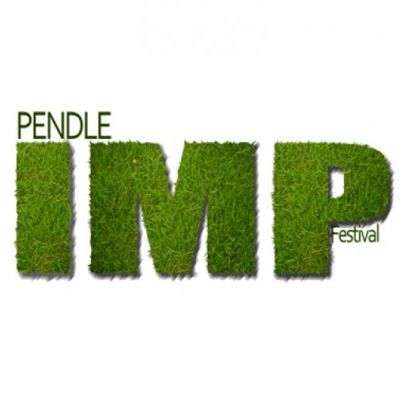 Noggarth Top, Pendle Sat 15th September 2012
A creative arts and music festival
Date: Saturday 15th September 2012
Venue: Noggarth Top »
Location: Burnley »
Reviews of this event
Be the first to leave your review of this event »
Event photos added by members
Be the first to add your photos of this event »
Lineup and Details for
the Pendle IMP Festival

on Sat 15th September 2012


Tickets £55 (without booking fee)
From...

http://www.imp-festival.co.uk/

http://www.konflict-radio.com/

http://www.bestjoinedup.com/

Pendle IMP festival 14th-16th sept
A Boutique creative arts and music festival in the picturesque rolling countryside of lancashire. With involvement from community arts projects as well as renowned artists along side some excellent music with all sorts of genres covered by some first class musicians and performers. With shows from break dancers and dancers who have truly crafted their art and so

me of their students from local community projects, along side circus performers and other installations throughout the weekend.

Konflict tent, Underground Roots sunday takeover with tunnel to fairy den Hosted by Make a wish entertainment.

Best joined up Tent, Graffiti wall with graffiti/art workshops

Tattitude tattoo bus and airbrush art installations with Airbrush/tattoo workshops.

Freestylers
Hexstatic
KidKanevil
Dj Woody
Dr Syntax
Jon Phonics
Vinyl Miners
Dan Man
Inspirational Sound
Mr Scratch/Pat Trash
Vinyl Junkie
Crossbones Dub Collective
King Taffari & Jah Blakks
The Raged
Andrew Clarke
Jay Stansfield
Too Many T's
Emmott & the Folkestra
Seek the Northerner
Gizesque
Sean Roche
Third Thumb
Black Pope
Luna Tix
Finger Waggers
Ridzey
missKittyFlip
Jaytee
Jugganaut
Trauma
RedJ
Trubble
Phelix
Akoma
Budha
Master C
Compo
Cullen
Dj Siege
Young Believers
Dj Bean

Chainsaw artist Peter Leadbeater.
Cinema hosted by Shrewd Ape
Pendle IMP's resident poet Fil Evo
Visuals by Just Light Vj's
With breakdancers and circus performers
make up artists and a secret Fairy Den Hosted by
Make a Wish Entertainment
Plus lots of other special surprises

Please note: The event information above has been added by the organiser. Whilst we try to ensure all details are up-to-date we do not make any warranty or representation as to the accuracy or completeness of the information shown.
Venue Information
Noggarth top, Roughlee,
Pendle,
BB12 9PY
Tel: 07540622079
Discuss the Pendle IMP Festival