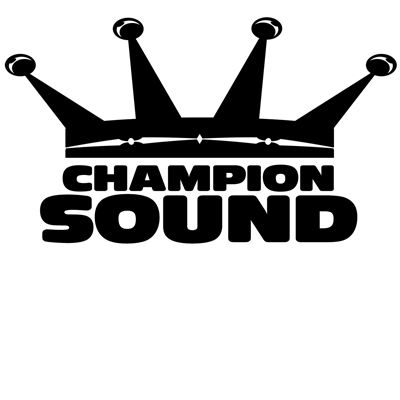 This event has now passed
Reviews of this event
Click here to view all reviews or add your own »
Champion Sound @ Lakota Bristol

on Fri 19th February 2010
Champion Sound's back and though it looked impossible it's actually even bigger and better than before!

From beginning to end this is THE jungle party to kickstart your year! It had to be massive to top our last event and massive this certainly is, another high grade lineup of legends.. If you were there then you'll know what this lineup means to the discerning raver, if you weren't there then now's your chance to catch the fuss, it's big! Come join the safari.. deep into the jungle!!

✪ Main Room: Classic Drum & Bass Jungle: Only the biggest & best!

➜ Peter Bouncer [performing massive tunes Junglist, Roughneck Sound, Fever, Ravin I'm Ravin & more]
➜ Top Cat
➜ Demolition Man

➜ Knowledge & Wisdom
➜ Kenny Ken
➜ Brockie
➜ Nicky Blackmarket
➜ Swan-E
➜ Stanza
➜ The Sultan
➜ MCs Skibadee & Det [Classic Kool fm set]
➜ Joe Peng

✪ Room 2: Shanti Sound [Reggae / Dubstep / Irie Vibes]

➜ Don Letts [Radio 6 / Big Audio Dynamite!]
➜ Ray Mighty
➜ Henry Heatwave
➜ King Toby
➜ Embassy
➜ Rapid

✪ Room 3: [Old Skool / DubStep / Breaks ]

➜ Shut Up & Dance
➜ Doctor P [Circus]
➜ Swan-E [rave classics set]
➜ Lokki
➜ Ruttler
➜ Magnet Hands

Tickets £12. £17 on the door..
available from Bristol Ticket Shop, Rooted Records, Prime Cuts, Drop Records Bath Raves from the grave, Frome & @ Skiddle.com: http://www.skiddle.com/events/11351241/
More on the door

Funktion 1 Soundsystem in Rooms 1 & 2, added jungle decor and top of the range lighting show.

for further info check http://www.championsound.tv or email championbristolsound@gmail.com
Get there early it's gonna be big!
Music Genres:
60s, 70s, 80s, Acid House, Acoustic, African, Alternative, Bassline, Big Band, Blues, Breaks, Burlesque, Cheesy Dance, Choral, Classical, Club Classics, Country/Americana, Cover Tracks/Tributes, Dancehall, Deep/Soulful House

Please note: The event information above has been added by the organiser. Whilst we try to ensure all details are up-to-date we do not make any warranty or representation as to the accuracy or completeness of the information shown.