A Seasonal Stroll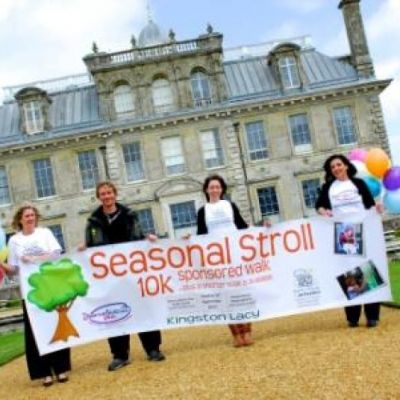 Kingston Lacy, Wimborne Sun 16th September 2012
Make the most of the end of summer and enjoy some quality time with family or friends on a stroll around a beautiful National Trust estate - in aid of a great c
Date: Sunday 16th September 2012
Venue: Kingston Lacy »
Location: Bournemouth »
Reviews of this event
Be the first to leave your review of this event »
Event photos added by members
Be the first to add your photos of this event »
Lineup and Details for
A Seasonal Stroll

on Sun 16th September 2012

Walkers can choose between two beautiful routes through the Kingston Lacy estate. The 10k option passes through the Japanese Gardens, surrounding parkland and grounds of the mansion house, and then on to the forest through woodland and fields. The shorter alternative, a route of just over 2.5k around the gardens, is ideal for families and people with disabilities.

The funds raised through the event will be equally shared between Diverse Abilities Plus, the only Dorset disability charity that supports children and adults (and their families) throughout their lives, and Naomi House and jacksplace, hospices that help children and young adults across seven counties, including Dorset.

Last day to sign up is 2 September. Please see our website for more details:

http://www.naomihouse.org.uk/events/showevent/seasonal-stroll/

Please note: The event information above has been added by the organiser. Whilst we try to ensure all details are up-to-date we do not make any warranty or representation as to the accuracy or completeness of the information shown.
Venue Information
Minster,
Wimborne,
BH21 4EQ
Tel: 01202 883402
Discuss A Seasonal Stroll