Quiz at The Queens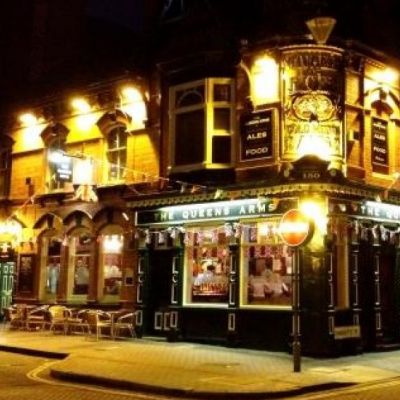 The Queens Arms, Birmingham Thu 12th July 2012
The best quiz in Birmingham every Thursday
Date: Thursday 12th July 2012
Venue: The Queens Arms »
Location: Birmingham »
Reviews of this event
Be the first to leave your review of this event »
Event photos added by members
Be the first to add your photos of this event »
Lineup and Details for
Quiz at The Queens

on Thu 12th July 2012

Quiz at The Queens is the best fun pub quiz in Birmingham!

Every Thursday from 8:30pm, just £1 to play and enjoy nine great rounds of teasers, all for a £20 first prize, £10 second prize and a random £5 to a lucky loser.

Theres no limit on the size of the teams but try and arrive early to get a good seat.

Food is on until 9pm, including buy one get one free pizzas.

Check out the website www.queensarmsbar.co.uk for more info.

Please note: The event information above has been added by the organiser. Whilst we try to ensure all details are up-to-date we do not make any warranty or representation as to the accuracy or completeness of the information shown.
Venue Information
The Queens Arms, 150 Newhall St.,
Birmingham,
B1 1RY
Tel: 0121 236 3710
Discuss Quiz at The Queens