Opera di Peroni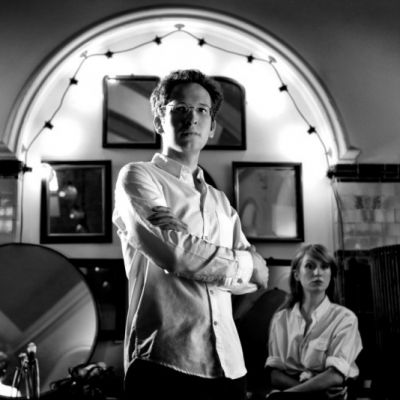 Centenary Square, Birmingham Thu 12th July 2012
Opera di Peroni is a unique, immersive experience for a new generation of opera fans to discover
Date: Thursday 12th July 2012
Venue: Centenary Square »
Location: Birmingham »
Reviews of this event
Be the first to leave your review of this event »
Event photos added by members
Be the first to add your photos of this event »
Lineup and Details for
Opera di Peroni

on Thu 12th July 2012

Peroni Nastro Azzurro is collaborating with renowned recording artist and producer Kwes, and innovative opera producers GO Opera to create contemporary productions of authentic Italian operas to appeal to a new generation of opera fans.

Opera di Peroni will run across two seasons (spring/summer and autumn/winter) and will encompass two productions of authentic Italian operas performed in a contemporary style set against an eclectic, modern soundtrack.

The spring/summer production, inspired by the Arena di Verona season and Italys al fresco opera scene, will see key arias from Verdis La Traviata and Puccinis La Boheme and La Rondine completely re-imagined and brought to life through an immersive and contemporary production.

Opera di Peroni will include brand new music from Kwes who will re-work an aria from La Rondine, a dramatic story of love and betrayal that is rarely performed. The spring/summer production will be staged in a bespoke contemporary structure in an outdoor setting where the audience will become part of the performance as well as enjoying a taste of the Arena di Verona atmosphere.

Artist and producer Kwes is known for his inventive, experimental approach to music. The 24-year old already has plenty of strong collaboration experience behind him, having worked on projects such as Speech Debelles Mercury winning album Speech Therapy andDamon Albarns Monkey: Journey to the West and with artists including The xx, Micachu and Ghostpoet. Kwes has only played a handful of live solo shows, debuting his vocals and huge talent first in November 2011 at a sold out small London gig. He is set to be an important name on the music scene, and has recently released a solo EP Meantime on Warp and currently has recently been performing at this years Camden Crawl and The Great Escape.

Exclusive tickets are available to Facebook fans on the Peroni UK page https://www.facebook.com/peroniuk.

Please note: The event information above has been added by the organiser. Whilst we try to ensure all details are up-to-date we do not make any warranty or representation as to the accuracy or completeness of the information shown.
Venue Information
Broad Street,
Birmingham,
B1 2EP
Tel: 0191 281 8833
Discuss Opera di Peroni