Discount Hotels in Warrington
Search our Discount Hotels in Warrington accommodation guide. Below is a list of budget hotels, luxury hotels, premium hotels and serviced apartments in Warrington. Many Hotels offer last minute deals with up to 70% off the normal rates. We offer a hotel booking service, at no extra cost!
Hotel reservations are quick any easy.
Going out and need accommodation near a particular venue? Check our list of venues here for nearby hotels! Easy!
7 Warrington hotels
Browse all hotels in Warrington, including boutique, budget, and luxury 5 Star hotels, for the best deals. To make hotel reservations, or for more information, including maps, details of nearby attractions, and more, click on any of the listings below.
Stars: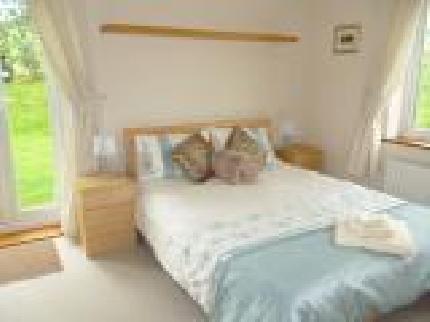 1295 yards/9 min walk from City centre
514 MANCHESTER ROAD, WARRINGTON, WA1 3TZ
Ideally located within the M6, M62 and M56 motorway network provides the ideal base for all areas of the North West region for both Corporate and Leisure travellers.
Prices from: £35.00 per room
book now »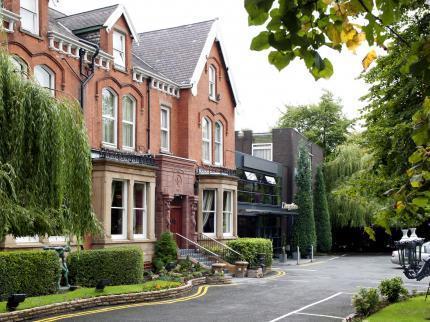 1.2 miles away from City centre
Knutsford Old Road,Grappenhall, Warrington, WA4 2LD
Brand new in June 2012. New Super High Speed Fibre Optic Wi-FiBest Western Fir Grove Hotel is a perfect location whether in business or leisure. Situated in the attractive village
Prices from: £49.00 per room
book now »
Stars: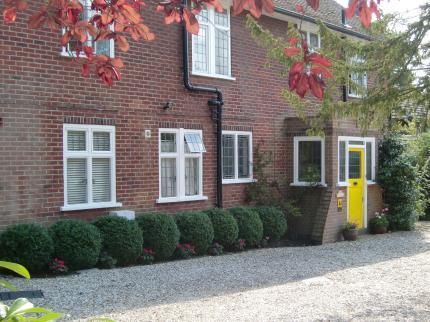 1.3 miles away from City centre
10 FROGHALL LANE, WARRINGTON, WA2 7JN
Holly Lodge is a detached Grade 2 Listed Victorian Villa which is only a matter of a few minutes walk from Warrington town centre. Holly Lodge is also conveniently situated for
Prices from: £35.00 per room
book now »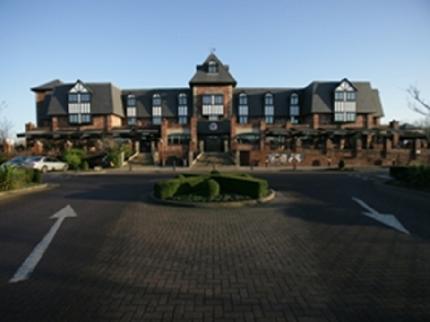 1.3 miles away from City centre
110 Centre Park Square, Warrington, WA1 1QA
Village Warrington is located off Junction 9 from the M62 and situated midway between Liverpool, Manchester and Chester. Surrounded by the beautiful Cheshire countryside,
Prices from: £75.00 per room
book now »
1.5 miles away from City centre
Patten Arms Hotel, Parker Street, Warrington, WA1 1LS
All rooms at the Patten Arms Hotel have been elegantly decorated and benefit from an en suite bathroom, freeview television, telephone and the facilities for making tea or coffee.
Prices from: £38.00 per room
book now »
Stars: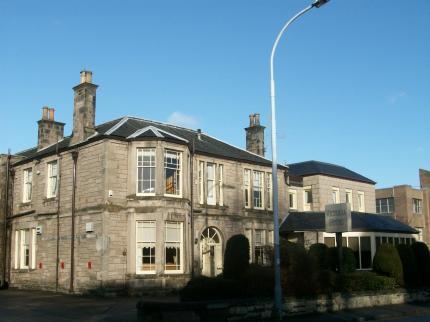 1.6 miles away from City centre
5-7 VICTORIA ROAD, WARRINGTON, WA42AL
Victoria Lodge is a detached black and white timbered Victorian property in the centre of Stockton Heath village just 2 miles south of Warrington town centre.
Prices from: £36.00 per room
book now »
Stars: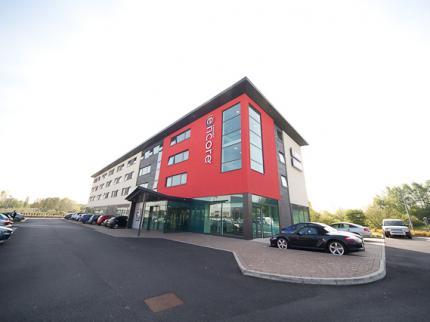 2.8 miles away from City centre
Aston Avenue Birchwood Business Park, Warrington, WA3 6ZN
The Ramada Encore Hotel Warrington is located on the Birchwood Business Park, just one mile off Junction 11 M62. Manchester and Liverpool are within easy reach just 15 miles by
Prices from: £33.15 per room
book now »
Please note, distances shown are 'as the crow flies' and driving distances may differ. Hotel facilities are subject to change, you are advised to carefully check the room or hotel description to ensure the facilities you require are available at your chosen hotel.
Price promise
The price you see for these Warrington hotels is the price you pay. All prices stated are the total price for the entire stay, per room (not 'per person'). All prices are inclusive of VAT. There is no additional charge to book your room through Skiddle.com. When booking you will be asked for card details to secure your reservation. In most cases your card will only be charged when you check-out. For cancellation policies, please check the hotel information pages (most are 24 hours)
Popular Warrington hotel searches:
Cheap hotels Warrington : Luxury hotels Warrington : Serviced Apartments Warrington : Bed and Breakfast Warrington : Five star hotels Warrington : Four star hotels Warrington : Three star hotels Warrington
Hotels with Mini Bars in Warrington : Hotels with Wifi in Warrington : Hotels with Late Check out in Warrington : Hotels with Parking in Warrington
Find hotels in Warrington near:
Hotels near Warrington
:
Hotels near The Tabernacle
:
Hotels near Daresbury Estate
:
Hotels near White Swan,Pemberton,Wigan
:
Hotels near The View
:
Hotels near Worsley Road Metodist Church
:
Hotels near Cheshire Lounge
:
Hotels near NICHOLSONS
:
Hotels near Fox And Hounds
:
Hotels near Trafford Centre
:
Hotels near Goose Green Sports And Social Club
More locations
:
Restaurants in Warrington
Nearby places:
Bolton hotels
|
Bury hotels
|
Chester hotels
|
Liverpool hotels
|
Manchester hotels
|
Chorley hotels
|
Stockport hotels
|
Warrington hotels
|
Wigan hotels
promote your event
follow us
Warrington quick links
get the hottest tickets, and find the best restaurants and hotels in Warrington at skiddle