Not Part Of group
Keep track of Not Part Of events, tickets and news - all in one place. Join this group now for updates as they happen!
next 1 Not Part Of Events view all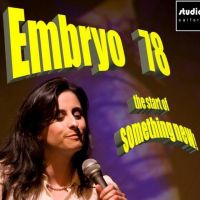 Embryo 78
Studio Salford, Kings Arms, Salford
Friday 24th May
Another evening packed with new and original performance. Music, drama, comedy, film, dance, anything...sometimes wonderful, sometimes weird...but always origin
view events
about Not Part Of
Vivid. Energetic. Diverse. At Not Part Of we work tirelessly to give artists the platform they need to be noticed, without demanding any fees in return.
Based in Manchester, our eclectic and inclusive festival welcomes singers, dancers, wordsmiths and artists, comedians, comediennes and up and coming stars. Whether youre a bedroom DJ or an established performer get involved!
We will get your name on peoples lips, making sure you deliver an event that Manchester will never forget.
For seventeen days, 30th June 16th July 2011 the Not Part Of festival takes over Manchester, hosting days and nights in a variety of venues around the city centre.
Imagine a cider in the hand on a hazy summers day (or drizzle, it is Manchester after all), watching up and coming artists give you a tantalising sample of their talents. Last summer saw over 100 individual events take place across the the city.
We are here to celebrate Manchesters grassroots arts community. This city isnt the caricature of swaggering parkas and cobbled streets; we are a hub of creative ingenuity and the Not Part Of festival is proud to provide the stage for a highly eclectic range of performers.
Tickets on sale soon!
more info at www.notpartof.org
Not Part Of Members
306 people are members of Not Part Of. Here's a few of them...
Discuss Not Part Of