Warrior's Dance Festival 2012 Listings & Tickets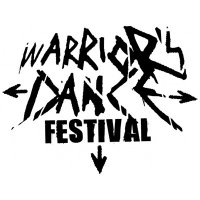 Warrior's Dance Festival

Sat 15th Sep 2012
Warrior's Dance Festival info
Genres:
The Prodigy are proud to present the next instalment of their Warriors Dance Festival at Kalemegdan Fortess in Belgrade on September 15th 2012.

Following the success of the inaugural event at Makuhari Messe, Tokyo, back in 2009 to the dizzy heights and rave reviews of last years 65,000 capacity extravaganza at Milton Keynes Bowl, UK, the foundations have firmly been set to take the experience to Eastern Europe and to raise the bar once more for the Serbian people.

Serbia and The Prodigy have a special longstanding relationship which began with the bands first performance in 1995 to a sold out hungry crowd, creating a story that goes down in urban myth where they were granted the key to the city of Belgrade (which they soon lost!). Invited to play at Serbias Exit festivals 10th anniversary voted for by the Serbian public, 2012 sees the band curate and perform at Warriors Dance Festival in Belgrade.

The event will feature an eclectic and innovative bill based around a music policy favouring heavy beats and heavy guitars. Co-promoted by the team behind the prestigious Exit Festival, Warriors Dance Festival, promises to provide a spectrum of entertainment and performances across three stages featuring a mighty headline slot from The Prodigy, showcasing new material for 2012 and very special guest Skrillex - arguably the hottest new act on the planet today! Local support comes in the form of crossover hard-core reggae act Eyesburn, punk rock bands Goblini & Ritam Nereda, electro punk-pop band Lollobrigida and psychedelic electro-rockers Petrol.

There can be no doubt that 09 -11 belonged to The Prodigy. Their No 1 album Invaders Must Die has sold over 1.5 million copies to date and was the most successful independent release of 2009 in Europe. Renowned for their incendiary live performances, the band jetted back and forth across the globe, covering in excess of 200,000 miles to play to 2 million people at 128 gigs in 37 countries. They are currently recording their sixth studio album.
Looking for something else? Find other festivals in September or try our new Festival Finder
Warrior's Dance Festival tickets »
Share this info!
Warrior's Dance Festival Lineup
To see this years lineup, please use the link below
Read Warrior's Dance Festival lineup »
Warrior's Dance Festival News
Here are the latest news items about this event.
More Warrior's Dance Festival News »
Location of Warrior's Dance Festival
Find location and travel details for Warrior's Dance Festival »