Hotels near Ramsbottom Festival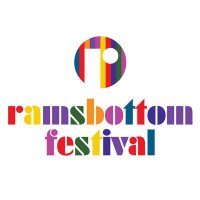 Ramsbottom Festival

Fri 13th - Sun 15th Sep
Fancy staying in a hotel after Ramsbottom? Check out our listings...
Please note all distances from the hotels and apartments below are 'as the crow flies' and may be different from the distance you need to travel by road or foot. You can check a map of the location on the hotel information pages
Closest hotels to Ramsbottom Festival
We advise all visitors to check the location of the hotel and festival carefully before booking as distances are only provided as an approximate guide.
Check out our full guide to Hotels near Ramsbottom Festival »
Buy Ramsbottom Festival Tickets »
Ramsbottom Festival info
What: Ramsbottom Festival
When: Fri 13th - Sun 15th Sep
Where: Ramsbottom Cricket Club
How Much:
Share these hotels!
Back to Festivals 2013 Guide