Ramsbottom Festival Tickets And Listings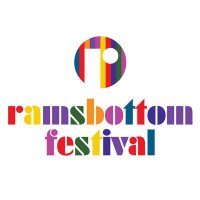 Ramsbottom Festival

Fri 13th - Sun 15th Sep
Ramsbottom Festival 2013 Tickets
Skiddle are an official primary ticket outlet, see the Ramsbottom Festival tickets page
Ramsbottom Festival info
What: Ramsbottom Festival
When: Fri 13th - Sun 15th Sep
Where: Ramsbottom Cricket Club
How Much:
Genres:
Ramsbottom Festival brings a quality, eclectic mix of established international musicians, emerging artists and DJs to a beautiful town on the outskirts of Greater Manchester. Enjoy great music, local food and beer in the Lancashire hills.

The Ramsbottom Festival is a not-for-profit project managed by The Met, an arts charity and performance venue in Bury. As well as all the bands, Rammy has a fun-filled array of festival activities that make a great day out for all ages, from arts and music workshops and story telling to comedy, a funfair, a real ale tent, food and the impressively silent disco.

Ramsbottom Festival is now in its third year. Past festivals featured Inspiral Carpets, The Waterboys, I Am Kloot, Guillemots, Badly Drawn Boy, and many others.

We'll be announcing our first artists for 2013 early in the new year.
Looking for something else? Find other festivals in September or try our new Festival Finder
Ramsbottom Festival 2013 tickets »
Share this info!
Ramsbottom Festival 2013 Lineup
To see this years lineup, please use the link below
Read Ramsbottom Festival 2013 lineup »
Ramsbottom Festival News
Here are the latest news items about this event.
More Ramsbottom Festival News »
Location of Ramsbottom Festival 2013
Find location, travel and hotel details hotels for Ramsbottom Festival »
Related event pages for Ramsbottom Festival