August Bank Holiday Weekend Nottingham 2015 Guide
The August Bank Holiday Weekend is one of the UK's most anticipated breaks of the year and Nottingham is no different. 2015's August Bank Holiday Weekend in Nottingham offers the average event goer loads of opportunity to get themselves out to local events as well as offering the opportunity to go to events further affield, especially as August Bank Holiday is in the middle of festival season!
Take a look at Skiddle's Nottingham August Bank Holiday Weekend 2015 Guide for cool events taking place near Nottingham, as well August Bank Holiday Weekend offers for those wanting to book hotels and restaurants during over the weekend.
2015 August Bank Holiday events near Nottingham
Here's a huge selection of August Bank Holiday 2015 events near Nottingham to tickle your fancy, buy your tickets quick if you're going.
Our eTickets mean you don't need to rely on mr postman, you can order at anytime with confirmation sent instantly to your email inbox.

Tuesday 1st September

Discover Nottingham with two unique self guided heritage walks, with an optional treasure hunt. Buy or instantly download and explore at your leisure.


Tuesday 1st September

An exhibition celebrating 100 years of Ladybird, including original illustrations from the some of the most iconic books.

Tuesday 1st September

East Midlands Embroiderers' Guild's beautiful embroidered Nursery Rhymes and Fairy Tales.

Tuesday 1st September

This new exhibition explores the history of the Charnwood Museum building.


Tuesday 1st September

Everyone is welcome to join us at Kilkenny's Bell and Castle to your musical talents. Every performer gets a FREE PINT!

Tuesday 1st September

Indie-rock band.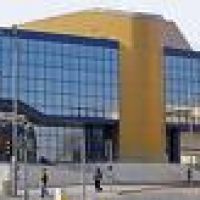 Tuesday 1st September

A rare opportunity to see three of the original Alan Bennett shorts.
Showing events: 1-10 of 10 of 10
Your event not listed? Promote your event online
Last updated: 02:51
Treat yourself this August Bank Holiday... 4* Luxury hotels from just £59.00 per room...
More Nottingham hotels for August Bank Holiday »
August Bank Holiday Meal Offers
More Nottingham August Bank Holiday meal offers »
August Bank Holiday in other places near Nottingham