Valentines Day Norwich
Valentine's Day or Saint Valentines Day is a traditional celebration of all things LOVE on the 14th of February 2015. Whether it's a secret Valentines card you'll be posting , a bouquet of flowers or perhaps a dirty weekend away in a plush Norwich hotel, why not checkout our guide to Valentine's Day in Norwich below! We have 4* hotels with massive discounts, some fantastic Valentine's dinner offers and if you're not into all that slushy stuff, perhaps some Norwich clubs or bars you can visit to party the night away! Whatever you're into this Valentines Day 2015 we've got it covered!
Treat yourself this Valentines Day... 4* Luxury hotels from just £0.00 per room...
More Norwich hotels for Valentines Day »
Valentines Day Meal Offers
More Norwich Valentines Day meal offers »
2015 Valentines Day events near Norwich
Here's a huge selection of Valentines Day 2015 events near Norwich to tickle your fancy, buy your tickets quick if you're going.
Our eTickets mean you don't need to rely on mr postman, you can order at anytime with confirmation sent instantly to your email inbox.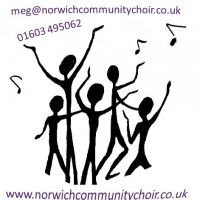 Thursday 12th February 2015

Love singing? Want to make new friends? Try our friendly choir.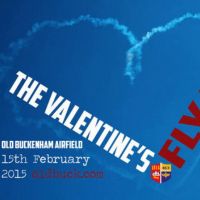 Sunday 15th February 2015

The air will be thick with romance, AVGAS and bacon rolls. Entry is just £2 per person on foot or bike, or £5 per car load of people.

Showing events: 1-3 of 3 of 3
Your event not listed? Promote your event online
Last updated: 23:11
Valentines Day News
Hotels in Norwich for valentine's day
What better way to treat the love of you life than a night in a luxury hotel being pampered to the max? Check out our list of 3*+ hotels, many of which are available from just £50 per room per night. Luxury Hotel offers »
valentine's restaurant offers
The perfect excuse to dine out in style, without the expensive price tag. Our Norwich Valentine's Day restaurant offers including 50% off, buy-1-get-1-free and free wine offers! Valentine's Restaurant offers »
Whats on this valentine's day
Looking for a romantic activity during the day, or perhaps you're lonesome this Valentine's and you're looking for some anti-valentines events to party the night away.. Check out all of Norwich's Valentine's Day events here »