London New Years Eve 2014
Surely there's no better place to be on New Year's Eve than London; one of the most famous party cities on the planet. With world class nightclubs, hundreds upon hundreds of unique bars and venues, and restaurants serving every kind of cuisine imaginable, it's overflowing with NYE options.
Or course it's easy to feel spoilt for choice, so make the most of our guide to New Years Eve in London to search or browse for the perfect way to see in 2015 in the capital.
We've got the inside track on all the coolest clubs and parties happening in London on December 31st, as well as a comprehensive selection of hotels and restaurants - many with great deals available when you book online.
So check out our London New Years Eve guide, pick your perfect night, and look forward to bringing in the new year in style!
Looking for a different city? View our main New Year's Eve 2015 guide
London New Years Eve events view all
Here's a few London New Years Eve events to tickle your fancy, buy your tickets quick if you're going.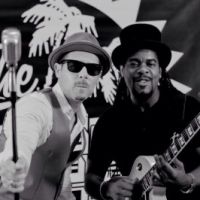 Click to view 10 more London NYE events »
View 40 NYE events in all cites »»
London New Years Meal Offersview all
More London NYE restaurants »
London New Year's Eve Hotels
Cheaper than a taxi home... City centre hotels from just £0.00 per room on NYE...
London

Rating:

Average:

£126.65

per room
More London NYE hotels »
New Year's Eve London 2014 Events and Tickets
Please note, events are being added to our London New Years Eve guide every day. Most events will be listed by December, so please ensure you check back regularly for updates. Many NYE tickets will go on sale in late November/early December with reduced prices.
Other places near London
Back to London guide