Southport Easter Guide 2015
Easter 2015 in Southport is going to be great, no matter what you're looking for you can be sure there'll be something on in Southport over Easter 2015 to suit your every taste!
Whether you're looking for Easter events or a hotel or restaurant in Southport for Easter 2015 Skiddle offers a range of different choices to suit your requirements.
Forget finding a hill in Southport for egg rolling this year, Skiddle's Southport Easter Guide 2015 is about to make your life that bit more exciting!
2015 Easter events near Southport
Here's a huge selection of Easter 2015 events near Southport to tickle your fancy, buy your tickets quick if you're going.
Our eTickets mean you don't need to rely on mr postman, you can order at anytime with confirmation sent instantly to your email inbox.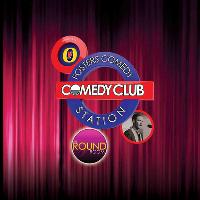 The Comedy Station - Saturday Night Stand-up
Saturday 18th April

If you love a good laugh, you've definitely come to the right place.... Eat, Drink and get merry! VIVA is home to the Comedy Station Comedy Club - Appearing wee
Showing events: 1-2 of 2 of 2
Your event not listed? Promote your event online
Last updated: 07:09
Easter Meal Offers
Fahrenheit - Genting Club Southport, Southport

Fahrenheit - Genting Club Blackpool, Blackpool
More Southport Easter meal offers »
Treat yourself this Easter... 4* Luxury hotels from just £0.00 per room...
More Southport hotels for Easter »
Easter in other places near Southport