Zane Lowe tickets, events and tour dates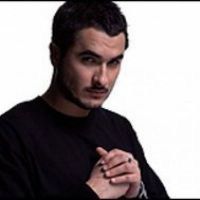 Find out where Zane Lowe is playing next, plus listen to mixes and view videos!
Zane Lowe Biography
Official website: http://www.zanelowe.com/
Zane Lowe (born Alexander Zane Reid Lowe on 7 August 1973) also known as 'Zipper', is a radio DJ and television presenter. He was born in New Zealand, before moving to England]. He currently presents BBC Radio 1's evening show, where he plays a variety of alternative music, including rock, punk, drum and bass, and British hip hop. He is also the presenter of the MTV Two show Gonzo, having been a former VJ on MTV since 1997, where he presented Brand:New.
Do you promote/manage Zane Lowe? Login to our free Promotion Centre to update these details.
Zane Lowe News
Zane Lowe has been mentioned in our news coverage:
Zane Lowe mixes
Zane Lowe 'Electrified Tour' Mix: 12th Oct 2012
Sway - 'Still Speeding' (Zane's Death Valley Remix): 18th Nov 2011
Zane Lowe Image Gallery
Zane Lowe Videos
Artist biography and images supplied by our good friends at last.fm. Check out the Zane Lowe page on last.fm here.
Mixes powered by the awesome Soundcloud
All event data and news is © Skiddle Ltd