The Bluetones tickets + tour dates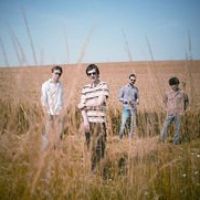 Find The Bluetones tour dates and buy tickets, plus listen to mixes and view videos!
Where is The Bluetones playing?
The Bluetones Biography
Official website: http://www.bluetones.info/
The Bluetones are an English \'britpop\' band, formed in Hounslow in 1994, featuring Mark Morriss (vocals, keyboards & occasional guitar), Adam Devlin (guitars), Scott Morriss (bass guitar & backing vocals), and Eds Chesters (drums- the man who has both plural forename and surname!) Understandably classed as a Britpop band, given that their appearance and initial huge success with songs such as \"Slight Return\" coincided synchronously with the Britpop explosion, their debut record \"Expecting To Fly\" is actually a beautifully fragile milestone.
Do you promote/manage The Bluetones? Login to our free Promotion Centre to update these details.
Artist biography and images supplied by our good friends at last.fm. Check out the The Bluetones page on last.fm here.
Mixes powered by the awesome Soundcloud
All event data and news is © Skiddle Ltd