Ryan Crosson tickets, events and tour dates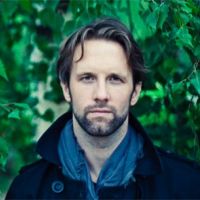 Find out where Ryan Crosson is playing next, plus listen to mixes and view videos!
Ryan Crosson Biography
Official website: http://www.vq.tv
Born and raised in Metro-Detroit, Ryan (realeasing also under "Berg Nixon" moniker) discovered electronic music in his late teenage years. After strictly DJing for a few years, he took the next logical step by beginning to produce his own music in Fall 2003. Drawing from artists like Plastikman, Matthew Dear, Stewart Walker, and a heavy dose of Magda DJ sets, Ryan focused his attention on percussive programming, dubby basslines, and dark atmospheres. By expressing a tireless work ethic in the studio, Ryan was soon noticed for his efforts by local Detroit label, Beretta Music.
Do you promote/manage Ryan Crosson? Login to our free Promotion Centre to update these details.
Ryan Crosson News
Ryan Crosson has been mentioned in our news coverage:
Ryan Crosson mixes
Plastikman - Mind In Rewind (Berg Nixon Remix): 4th Apr 2013
Kenneth James Gibson - Something In The Way (Ryan Crosson Dub Trip Remix): 4th Apr 2013
Ryan Crosson Image Gallery
Ryan Crosson Videos
Artist biography and images supplied by our good friends at last.fm. Check out the Ryan Crosson page on last.fm here.
Mixes powered by the awesome Soundcloud
All event data and news is © Skiddle Ltd