Paul Aiden tickets + tour dates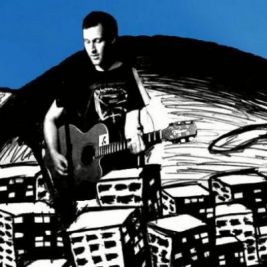 Find Paul Aiden tour dates and buy tickets, plus listen to mixes and view videos!
Where is Paul Aiden playing?
Paul Aiden Biography
Born 5th July 1981. Since the age of 9 Paul Aiden has been writing, playing and recording music. He taught himself to play the guitar his father gave him and has lived and breathed music ever since. His passion is evident in the music video he made at age 13 and in a mock interview in which the young Paul carefully considers his influences as an artist. Paul's rare talent has matured since he packed a suitcase, guitar and 400 quid and set off for Australia.
Do you promote/manage Paul Aiden? Login to our free Promotion Centre to update these details.
Artist biography and images supplied by our good friends at last.fm. Check out the Paul Aiden page on last.fm here.
Mixes powered by the awesome Soundcloud
All event data and news is © Skiddle Ltd