Patrice Scott tickets + tour dates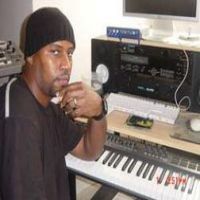 Find Patrice Scott tour dates and buy tickets, plus listen to mixes and view videos!
Where is Patrice Scott playing?

Patrice Scott Biography
Official website: http://www.myspace.com/patricescott
Patrice Scott is no stranger to the dance scene. He has been spinning records since the 80\'s. Influenced by pioneers such as Derrick May, Kevin Saunderson, Ken Collier, Al Ester, Ron Hardy, Frankie Knuckles and many others. The influences & progression over the years helped P.Scott to develope his own style when it came to spinning records. This style has evolved into P.Scott\'s musical production - Now enter Sistrum Recordings. Sistrum Recordings is P.Scott\'s new venture straight out of Detroit. Sistrum Recordings offically launched Oct 2006.
Do you promote/manage Patrice Scott? Login to our free Promotion Centre to update these details.
Artist biography and images supplied by our good friends at last.fm. Check out the Patrice Scott page on last.fm here.
Mixes powered by the awesome Soundcloud
All event data and news is © Skiddle Ltd