Matthias Tanzmann tickets, events and tour dates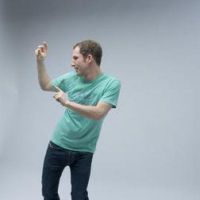 Find out where Matthias Tanzmann is playing next, plus listen to mixes and view videos!
Matthias Tanzmann Biography
Matthias Tanzmann started his DJ and production career in the mid nineties in Leipzig, playing regularly at the renowned club 'Distillery'. These early days saw his first release as 'Gamat 3000' (with Daniel Scholz) on Dessous Recordings, which was quickly followed by releases on Freude Am Tanzen, Lo-Fi Stereo and FM Musik. In 2000 he founded Moon Harbour Recordings, and since then scores of Moon Harbour releases have been playlisted by renowned DJ's all over the world.
Do you promote/manage Matthias Tanzmann? Login to our free Promotion Centre to update these details.
Matthias Tanzmann News
Matthias Tanzmann has been mentioned in our news coverage:
Matthias Tanzmann Image Gallery
Matthias Tanzmann Videos
Artist biography and images supplied by our good friends at last.fm. Check out the Matthias Tanzmann page on last.fm here.
Mixes powered by the awesome Soundcloud
All event data and news is © Skiddle Ltd