Larsen tickets + tour dates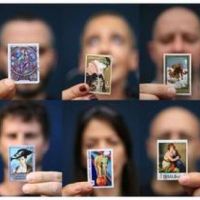 Find Larsen tour dates and buy tickets, plus listen to mixes and view videos!
Where is Larsen playing?
Larsen Biography
LARSEN were formed in 1993 in Torino, Italy. A debut album, No Arms, No legs: Identification Problems produced by Martin Bisi (Brian Eno, Sonic Youth, White Zombie, Swans...) was released in 1997. Their second album REVER was produced by Michael Gira and came out in 2002 on Gira's Young God label. Since then they been signed to Important Records where they also maintain a collaboration with the band.
Do you promote/manage Larsen? Login to our free Promotion Centre to update these details.
Artist biography and images supplied by our good friends at last.fm. Check out the Larsen page on last.fm here.
Mixes powered by the awesome Soundcloud
All event data and news is © Skiddle Ltd